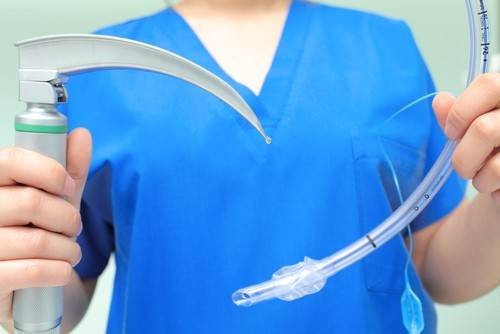 How can you care for yourself at home?
Diet
If local anesthesia spray was used in the mouth and throat during exam:

It would cause a loss of feeling. This makes it more likely that food or liquid may go down the wrong way. Also, this may make it difficult to swallow or cause some people to accidentally bite their tongue or cheek.

No eating and drinking for 2 hours.

Try sips of water before resuming normal eating and drinking.
Minor Symptoms
Minor symptoms may appear due to minor mucosa trauma of the throat and will disappear in 24-48 hours.

You may still have sensation of a bone caught in the throat or mild sore throat.

Small amount of blood in saliva
PLEASE RETURN TO THE URGENT CARE ROOM IMMEDIATELY WHEN THE FOLLOWING SYMPTOMS APPEAR:
Symptoms persist after 48 hours

Pain in the chest

Increased throat swelling

Difficult to eat or drink

Drooling of saliva

Fever

Coughing or vomiting blood

For children:

Inconsolable crying, talk less, difficult to swallow
HOW TO CONTACT US:
If you have any of the above conditions, please return to the

urgent care

room immediately or contact

36518888

for consultation arrangement.