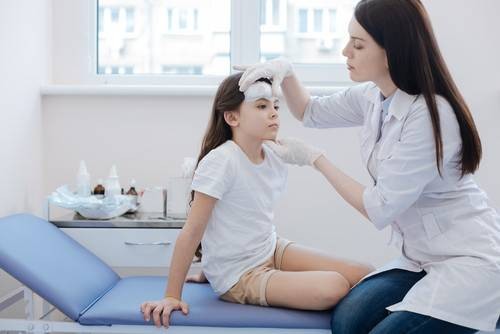 Caution
Please make sure you go home in the care of an adult.

In the first 24 hours, caregiver should awaken the patient every two hours to make sure that he/she is still conscious.
Please Return to the URGENT CARE ROOM IMMEDIATELY When the Following Symptoms Appear:
Increasing drowsiness, confusion or loss of consciousness

Convulsion

Unusual behavior

Delusion or change of temper

Unable to remember what has newly happened

Nausea and vomiting (three times or more)

Severe headache or dizziness

Limb weakness, numbness or unsteady walking gait

Blood or clear fluid from ears or nose

Blurred vision or intense dislike of bright light

Hearing loss

Slurred speech

Caregiver is doubtful or is worried about the patient's condition
General Advice
No driving or operating machinery for at least 24 hours after your accident.

No alcohol drinking until you are completely recovered.
How to Contact Us
If you have any of the above conditions, please return to the urgent care room immediately or contact Tel-36518888 for consultation arrangement.