"Our hospital and our fellow medical professionals are doing everything we can to help ease the burden on public hospitals and fight the virus together with the public."
Mr. Alex Lan
President and Chief Executive Officer of Hong Kong Adventist Hospital - Stubbs Road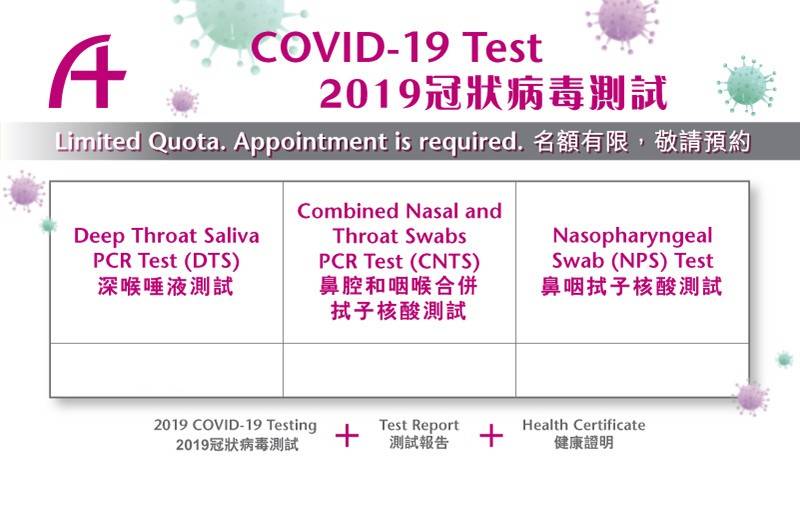 1. Fighting the Pandemic Together for a Safe and Healthy Community.
July 2020 to present - The Hospital provides self-paid combined nasal and throat swab COVID-19 PCR tests.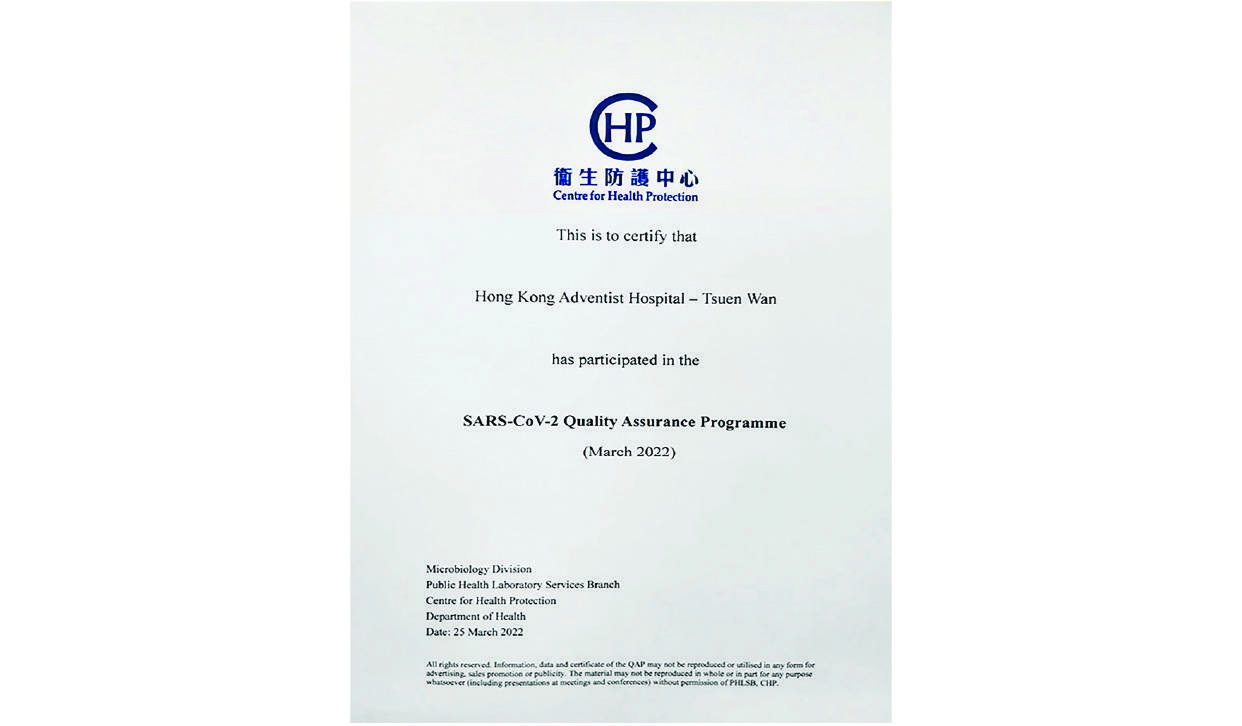 August 2020 to present - The Hospital is recognized by the Hong Kong SAR Government as a certified COVID-19 RT-PCR testing institution.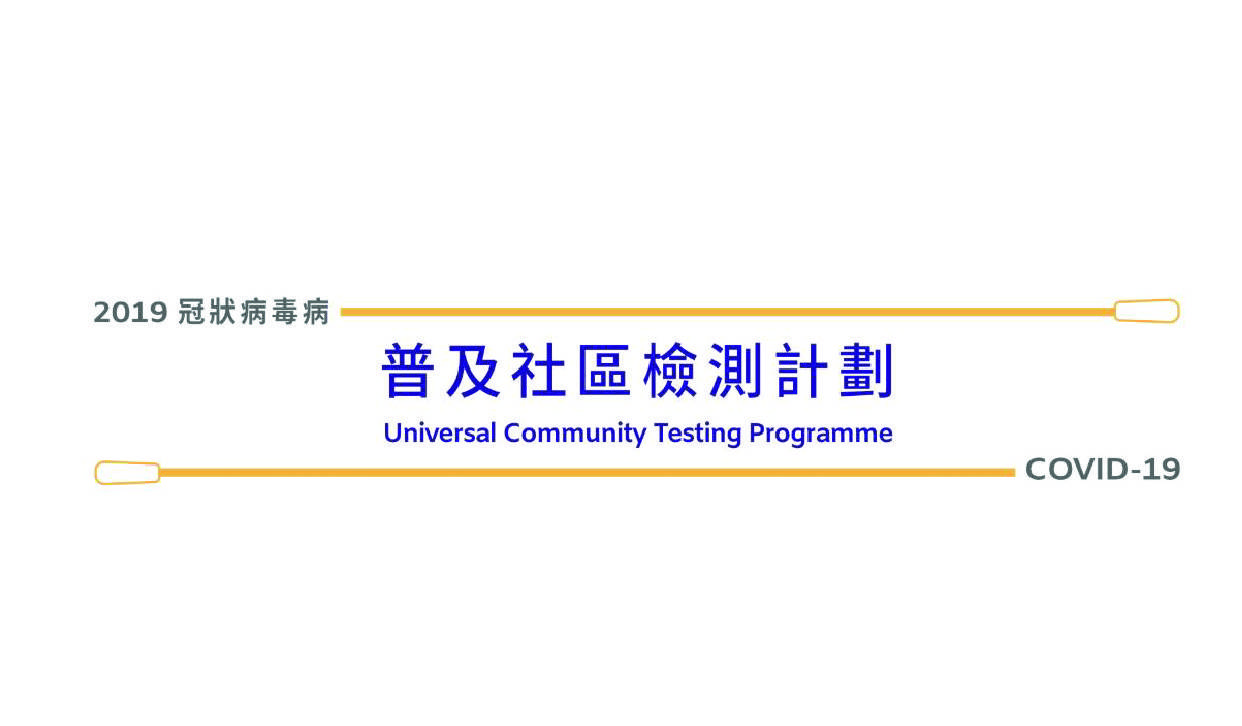 August to September 8, 2020 - 36 members of medical staff from the Hospital volunteered to assist at the Universal Community Testing Program at Hong Kong City Hall, where they collected samples from participating residents through combined nasal and throat swabs.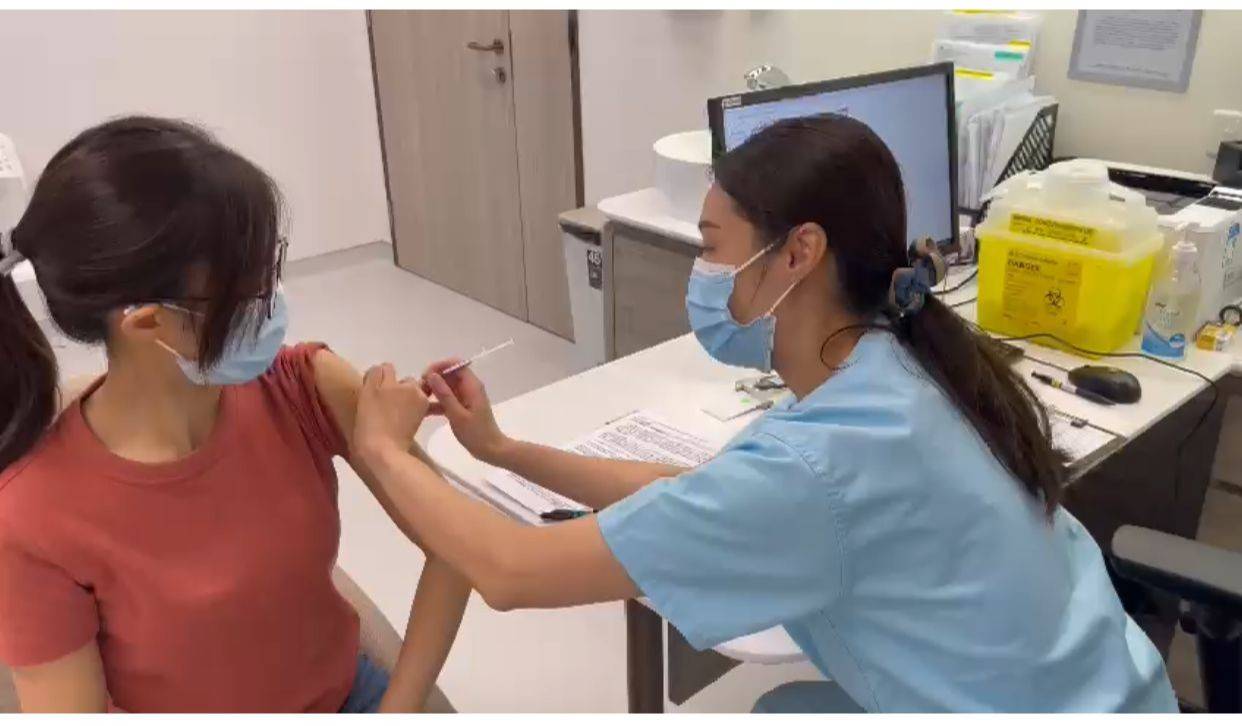 April 2021 to Present - The Hospital provides Sinovac's CoronaVac vaccine free of charge, and has administered the vaccine to over 1,600 individuals to date. Fosun/BioNTech"Comirnaty" vaccine is also available at our Hospital to provide citizens with more choices.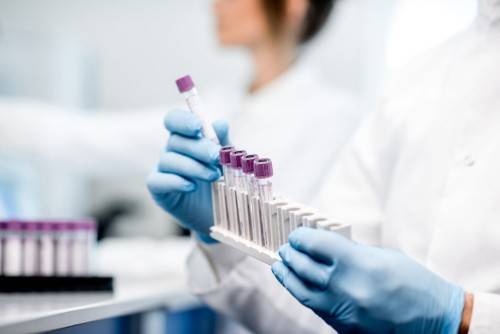 June 2021 to present - The Hospital offers COVID-19 vaccine efficacy testing, which helps to determine an individual's antibody level following COVID-19 vaccination.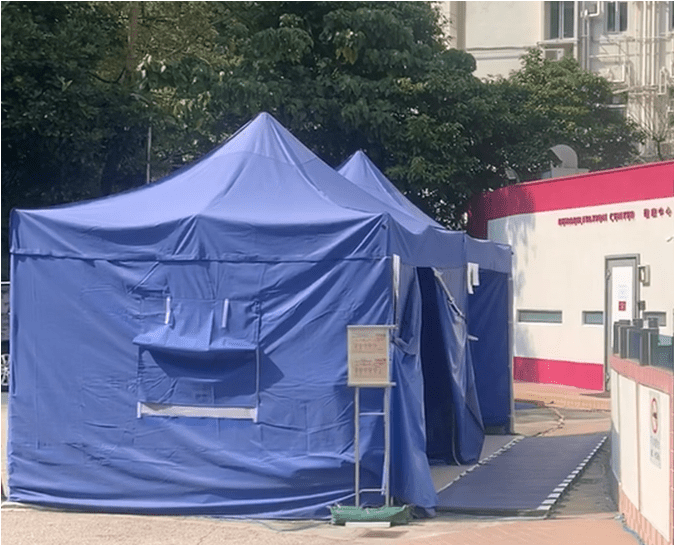 January 2022 to present - The Hospital is committed to offering healthcare services to all patients in need, regardless of whether or not they have been diagnosed with COVID-19. A special area within the hospital is designated for COVID-19 patients with mild symptoms and patients with fever or other COVID-19 symptoms to receive out-patient care. Since January 2022, the hospital has provided out-patient services and treatment to over 440 COVID-19 patients.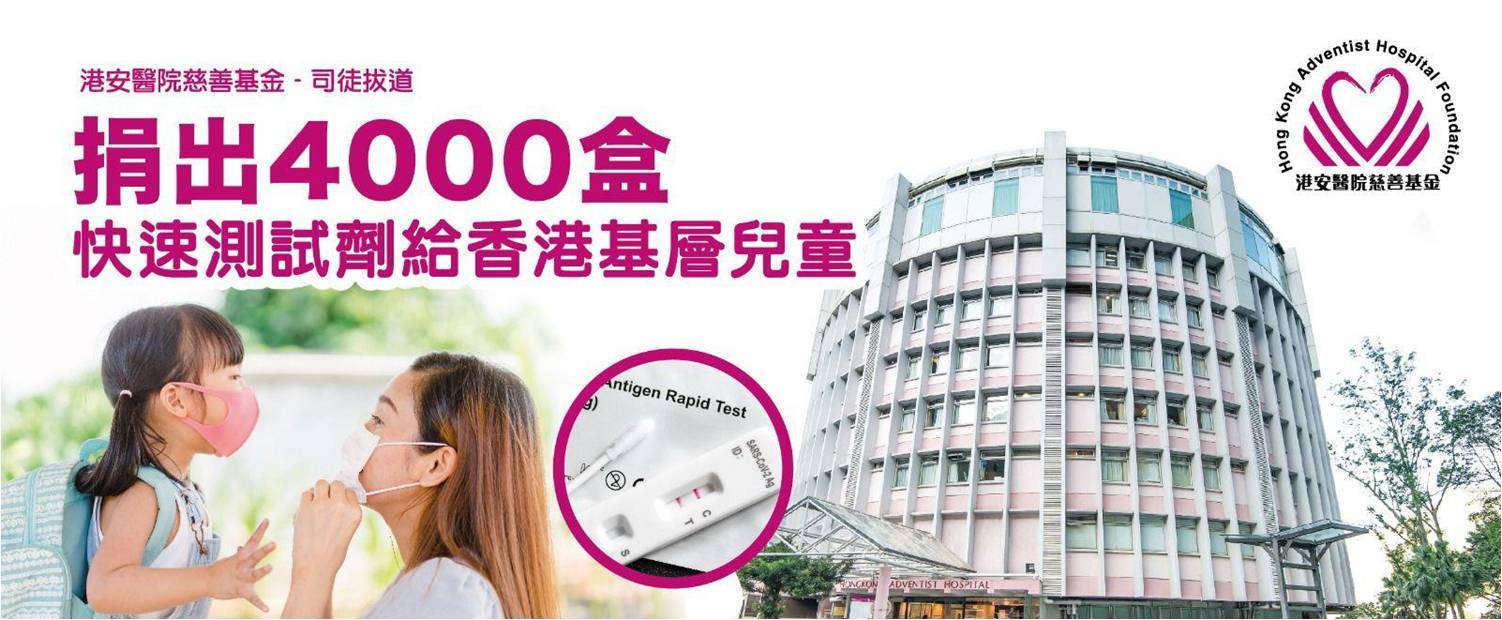 March 2022 – In response to the outbreak of the fifth wave of COVID-19 and a subsequent demand for rapid test kits, Hong Kong Adventist Hospital Foundation donated 4,000 sets of rapid test kits to underprivileged children in Hong Kong. With the launch of the Government's online reporting platform for individuals who have tested positive through rapid antigen tests, the Foundation hopes this initiative will enable underserved families to seek early treatment should they test positive for COVID-19.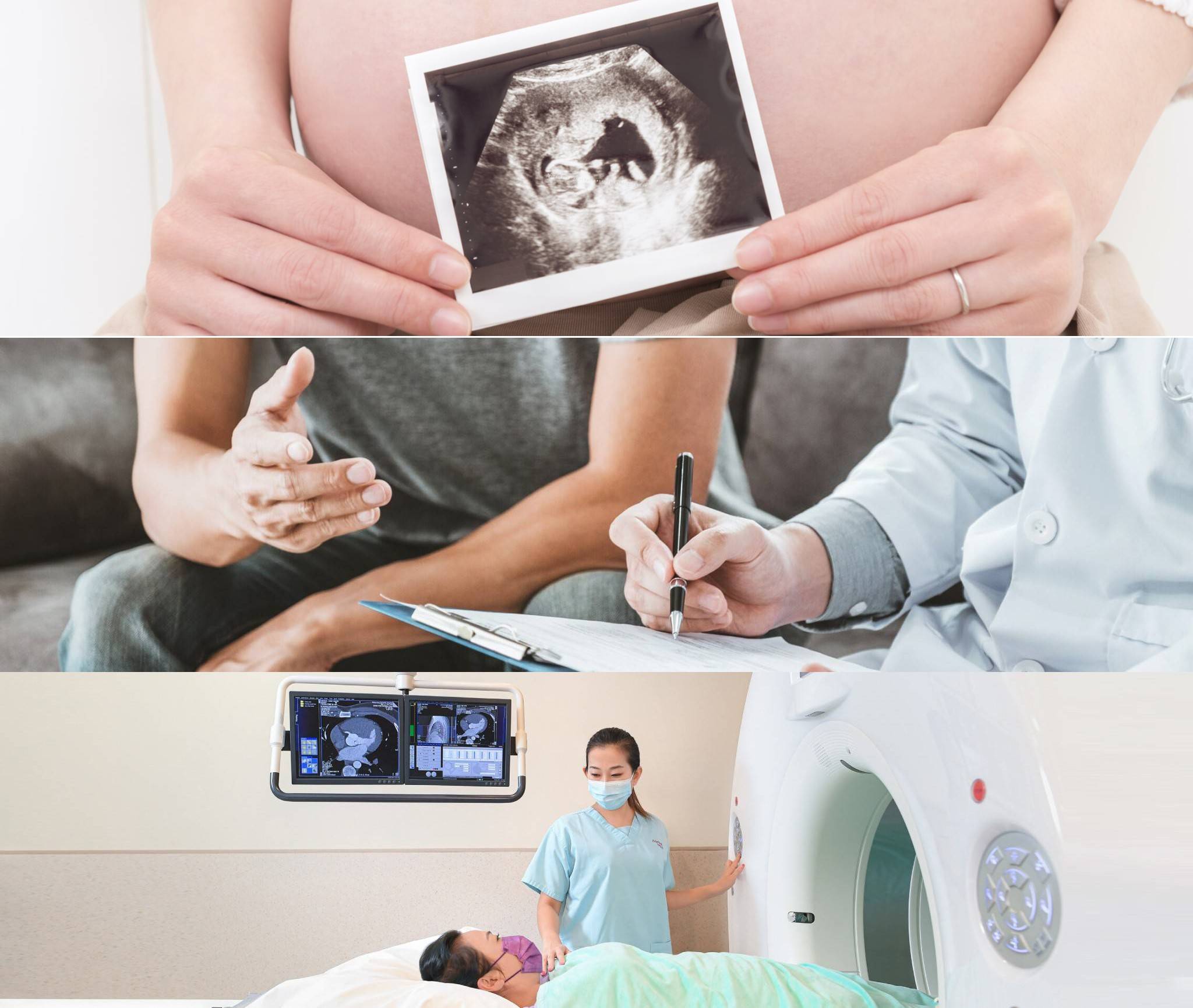 2. Providing More Medical Options Through the Hospital Authority's Public-Private Partnership Programme
July 2020 to present - The Hospital has committed to various programs within the Hospital Authority's Public-Private Partnership Programme to provide services to patients referred from public hospitals at comparable prices. Services include diagnostic imaging, cesarean delivery, trauma surgery, breast cancer surgery, and cystoscopy, as well as post-surgery rehabilitative care for patients who have recently undergone major orthopedic surgery at Queen Mary Hospital.
From July to December 2020, the Hospital conducted cystoscopies for 72 patients referred from public hospitals. As of January 2022, the Hospital has provided CT scans for over 70 public hospital patients.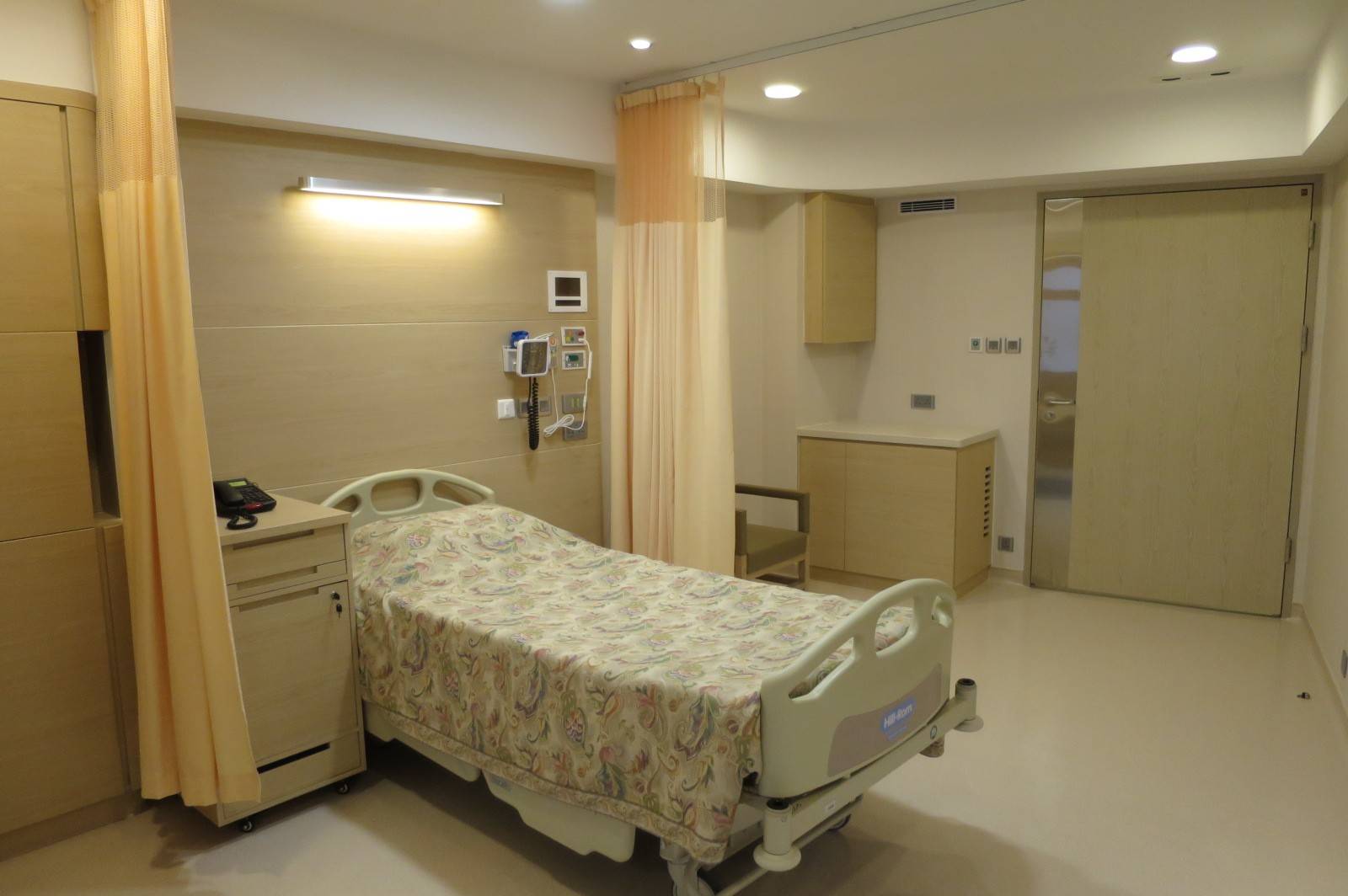 March 2022 to present - Following discussions with the Hospital Authority, the Hospital has worked alongside Hong Kong Adventist Hospital – Tsuen Wan to allocate a total of 100 hospital beds to non-COVID-19 patients referred from public hospitals, providing services across areas of cardiology, orthopedics, urology, surgical oncology, radiotherapy, and rehabilitation for post-surgical orthopedic patients. The Hospital continues to accept public hospital patients, and has provided urologic surgery to 6 patients so far.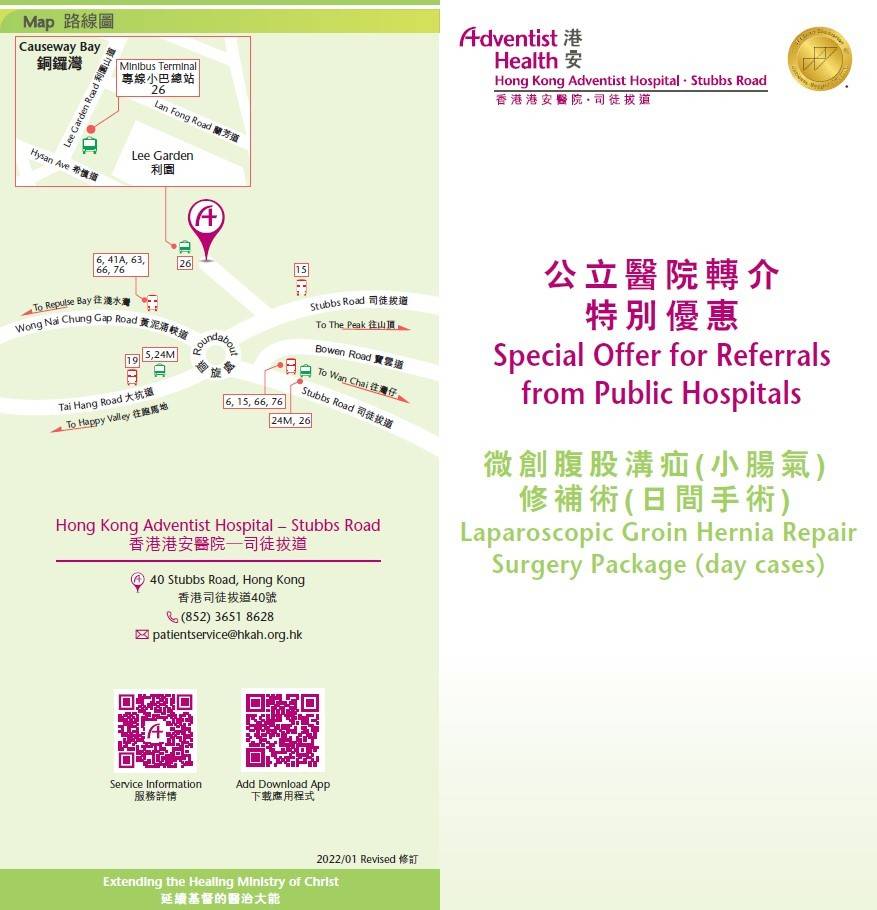 3. Caring for the Needs of Public Hospital Patients Through Specialty Service Packages
To shorten the waiting time for public hospital patients, the Hospital offers various promotional packages to cater to their medical needs. Eligible patients receive a 20% discount on cardiac examinations conducted at the Hospital, or a 30% discount on other diagnostic imaging services. Most services may be arranged within three days, significantly reducing waiting time for patients. The Hospital has also launched its Laparoscopic Groin Hernia Repair Surgery Package (day cases), which is specially designed to enable eligible patients to receive the treatment they need and return to normal life as soon as possible.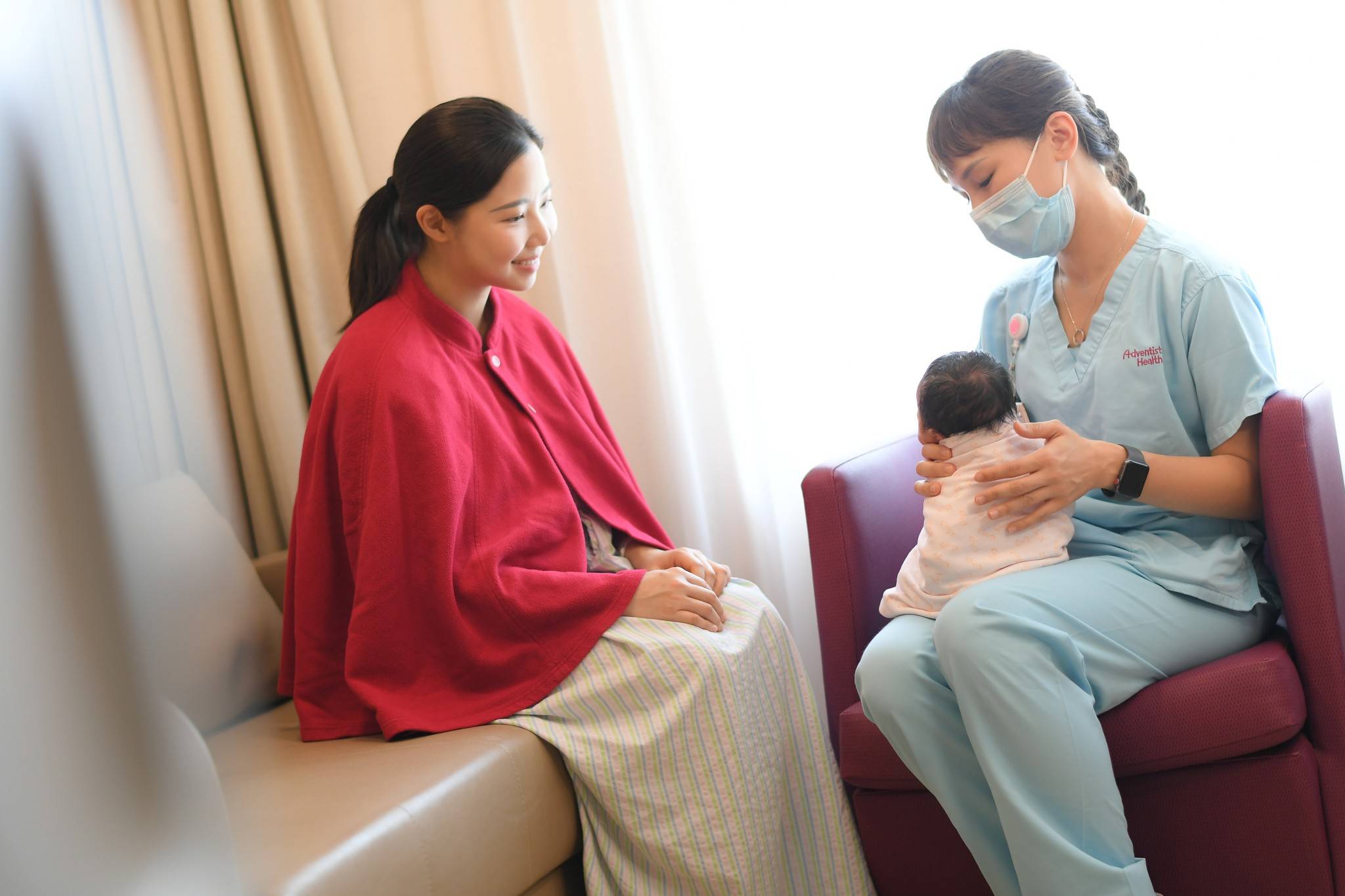 March 2020 to June 30, 2021 - Obstetric Department: The Hospital's Safe Maternity Care Packages offered expectant mothers highly transparent pricing options for vaginal delivery, cesarean delivery, and emergency cesarean delivery services without need for a referral letter from a public hospital.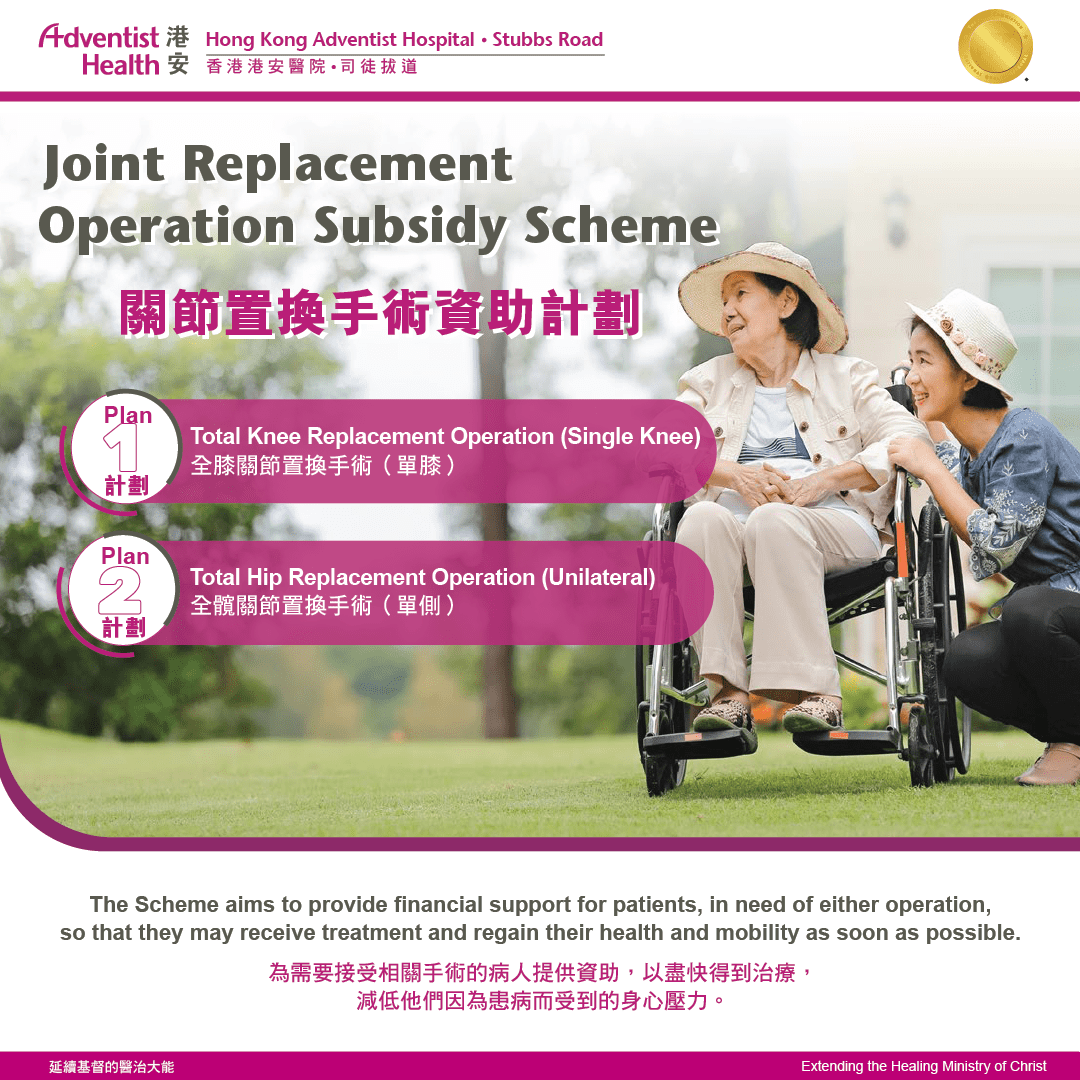 February 15, 2022 to present - Orthopedics: The non-means-tested Joint Replacement Subsidy Scheme aims to provide prompt and timely treatment to public hospital patients, thereby reducing their waiting time and minimizing the physical and mental stress caused by their health condition.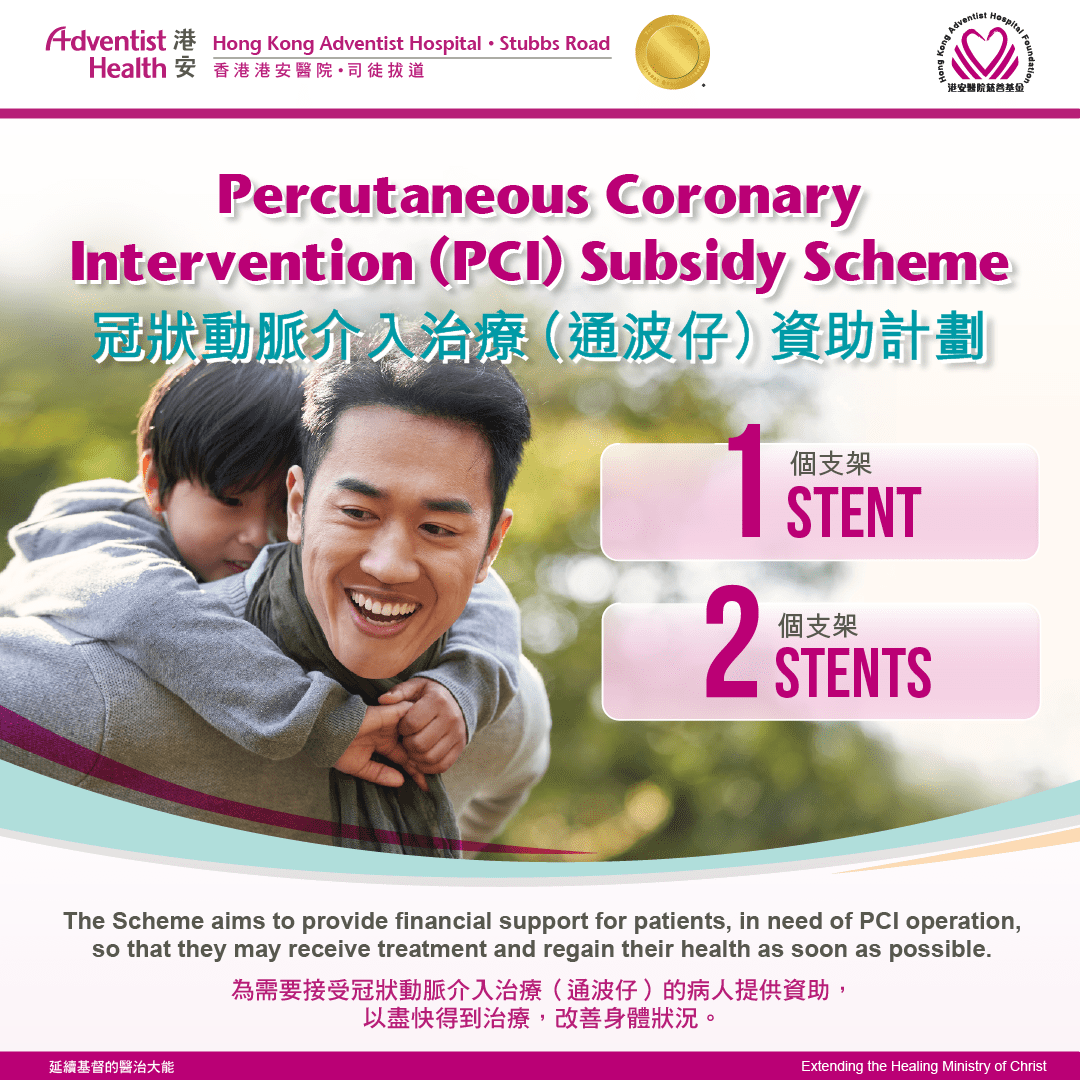 March 21, 2022 to present - Cardiology: To support eligible patients suffering from coronary heart disease, the Hospital has collaborated with Hong Kong Adventist Hospital Foundation to launch the Percutaneous Coronary Intervention (PCI) Subsidy Scheme, which offers up to 70% discount on interventional treatment at the Hospital. The initial phase of the Scheme covers a quota of 20 patients.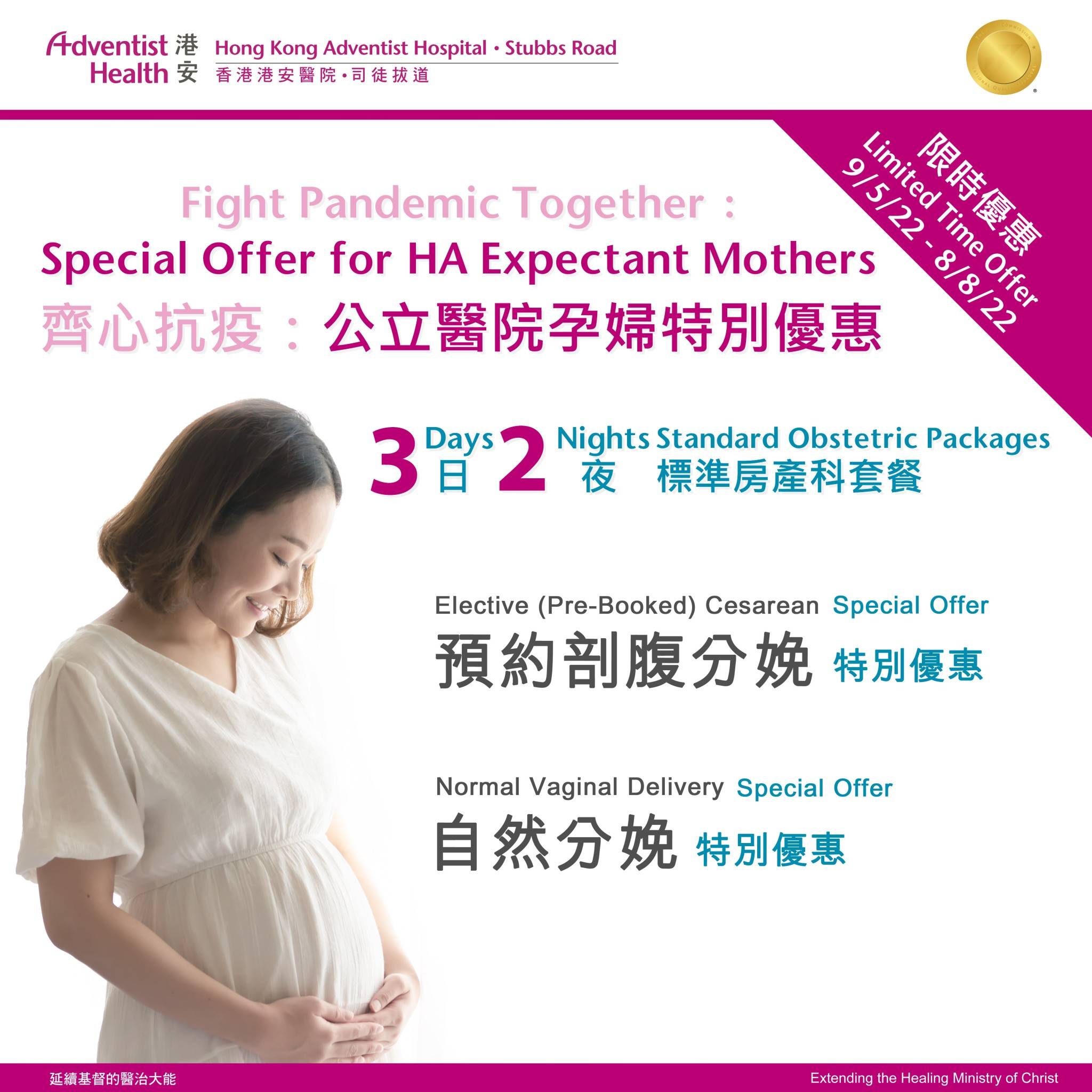 June 2022 to August 2022 - To alleviate the worries of expectant mothers who originally planned to give birth at public hospitals in view of the outbreak of COVID-19, Hong Kong Adventist Hospital provides special offers for all HA expectant mothers. All HA expectant mothers can be entitled to the offer if they give birth in our hospital.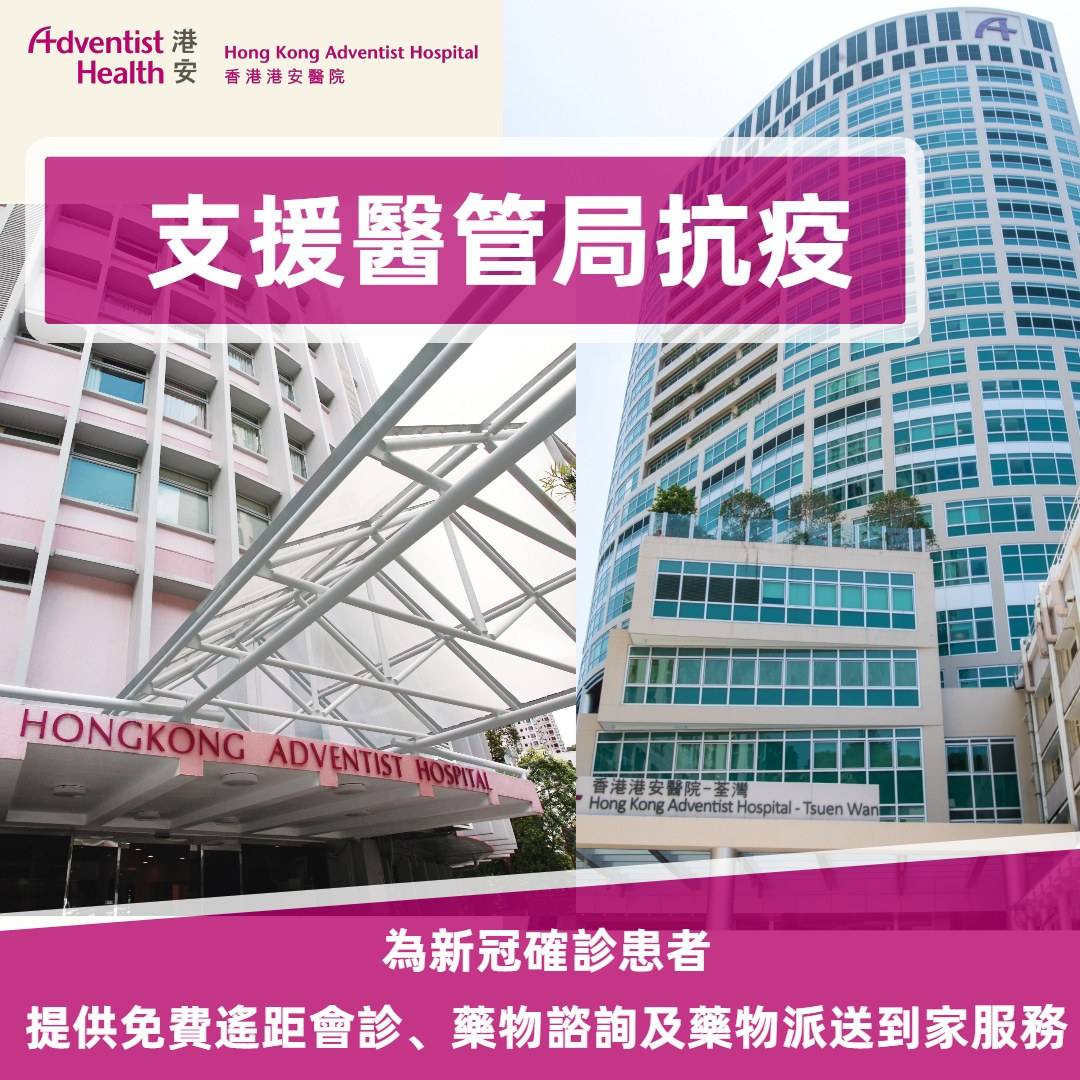 September 8,2022 to present - The Hospital is cooperating with the Hospital Authority to offer free remote consultation, medication consultation, and medicine delivery services to the COVID-19 confirmed patients. The service costs are covered by the Hospital Authority, so the patients don't need to pay any fees. This project will allow COVID-19 confirmed patients who are under home quarantine to receive proper and timely medical support while alleviating the pressure on the services of public hospitals.