Diagnostic Imaging Services
Diagnostic Imaging (CT, MRI, Xray, Ultrasound, Mammogram)
Diagnostic Imaging refers to the use of modern imaging techniques to look inside the body, so as to assess the anatomy and function of different organs in order to help the clinician to make an accurate diagnosis. The Diagnostic Imaging Department in Hong Kong Adventist Hospital allows advancements in radiology to play an increasing role in the patient's health and well-being in a most cost-effective manner. Its facilities are designed to give accurate, timely diagnosis in a patient-centered approach.
Our radiologists are specialized experts in their fields. Our radiographers and technicians are fully registered, highly qualified, and above all, most dedicated to their job.
Various state-of-the-art diagnostic imaging facilities are open to both inpatients and outpatients.
Magnetic Resonance Imaging (MRI)
Magnetic Resonance Imaging (MRI)
MRI stands for Magnetic Resonance Imaging. Unlike X-rays and CT Scans, MRI is a completely non-invasive imaging technique and does not contain radiation. The magnetic field produced by an MRI forces certain atoms in your body to line up in a particular way. Radio waves are sent towards these atoms and bounce back, and a computer records the signal produced. Since different types of tissues send back different signals, the computer can analyze the signals and use them to render a detailed image of the internal organs.
MAGNETOM Skyrafit, features Siemens' new generation MRI technology. The 70-cm open bore design carries a load of up to 250 kg and works well for claustrophobic patients and those with special needs. At 173 cm long, the system also allows for the head of the patient to remain outside the bore during scanning,
Our state-of-the-art MRI equipment can provide the following services:
Brain MRI Scan
Spine MRI Scan

Cervical, Thoracic and Lumbar Spine Scans

Cardiac MRI (Heart) Scans
MRA (Magnetic Resonance Angiography)
Other High Resolution Regional MRI Scans

Musculoskeletal and Joint imaging
MR Cholangiogram
Abdominal and Chest
Computed Tomography (CT Scan)
Computed Tomography (CT Scan)
CT (Computerized Tomography) Scan, is the use of computer technology to translate our "flat" X-ray image into slices of images. Through study of hundreds of images and the application of 3D and 4D-display functions, 3D volumetric information of the body can be obtained in CT Scan. The CT computer also allows us to enhance the contrast of the displayed tissues, therefore we can pick up subtle change in soft tissue to identify pathology in the earliest possible stage. The X-ray characteristics and its high scanning speed make CT Scan ideal for abdominal, thorax, bony, and traumatic imaging.
Our high-speed Spiral CT Scan also allows us to perform high resolution CT Angiogram. CT Angiogram is commonly used as an initial investigation of suspected Arterial Vessel disease and it significantly reduces the number of Conventional Angiogram. At the same time, it also decreases the cost and the risk of Angiogram.
Siemens SOMATOM Definition Flash 256-slices CT Scanner has a dual-source and dual-energy design featuring two X-ray tubes that simultaneously revolve around the patient's body. The design enables better tissue differentiation and a reduction of the number of scans.
A mammogram will allow doctors to detect any abnormal breast tissue, or untouched/unformed tumor locations (calcification points), which may be a sign of early stage breast cancer.
Our Hospital offers:
2D Mammogram
3D Mammogram
General X-ray and Fluoroscopy
General X-ray and Fluoroscopy
Radiology, otherwise known as X-ray, is the use of high penetration radiation to produce 2D picture of our 3D body tissue on film for diagnostic purpose. Radiology is the most common and relatively inexpensive imaging modality used in Diagnostic Imaging. Radiology is good for tissue of high inherent contrast such as bone and lung.
Our X-Ray department provides the following services for both in and out patients:
General X-Ray, such as chest and bone X-ray.
Barium Meal - Examine the upper alimentary system and stomach.
Barium Enema - Examination of colon.
Intravenous Pyelogram or IVP - Examination of the urinary system for possible obstruction, infection or mass within the system.
Hysterosalpingography or HSG - Examination of the female reproduction system and is commonly used for investigation of infertility.
Venography - For the examination of the venous system in the body for deep vein thrombosis.
Biopsy for pathology
Dual-Energy X-ray Absorptiometry (DEXA)
Dual-Energy X-ray Absorptiometry (DEXA)
Our Hospital is equipped with the GE Lunar Prodigy ADVANCE dual-energy bone densitometer, which has a wider scanning range and can scan the whole body for both bone density and body composition at once.
With the use of 2 different penetration power of X-ray, DEXA is used to measure the density of our bones (calcium and other minerals). With the X-ray dose of lesser than a chest X-ray and relatively safe, DEXA is commonly used to measure bone density of Spine, Hip, Wrist, and the most frequently fracture locations.
Body composition refers to the content and composition ration of fat, lean tissue, and bone minerals in the total mass of the human body. Compared to other examinations, DEXA has the advantages of shorter scanning time, higher precision, and higher accuracy.
Ultrasound uses reflected sound waves to produce a picture of organs and other structures inside the body. Since the technique does not use X-rays or any type of possibly harmful radiation, it is widely used in pregnant women.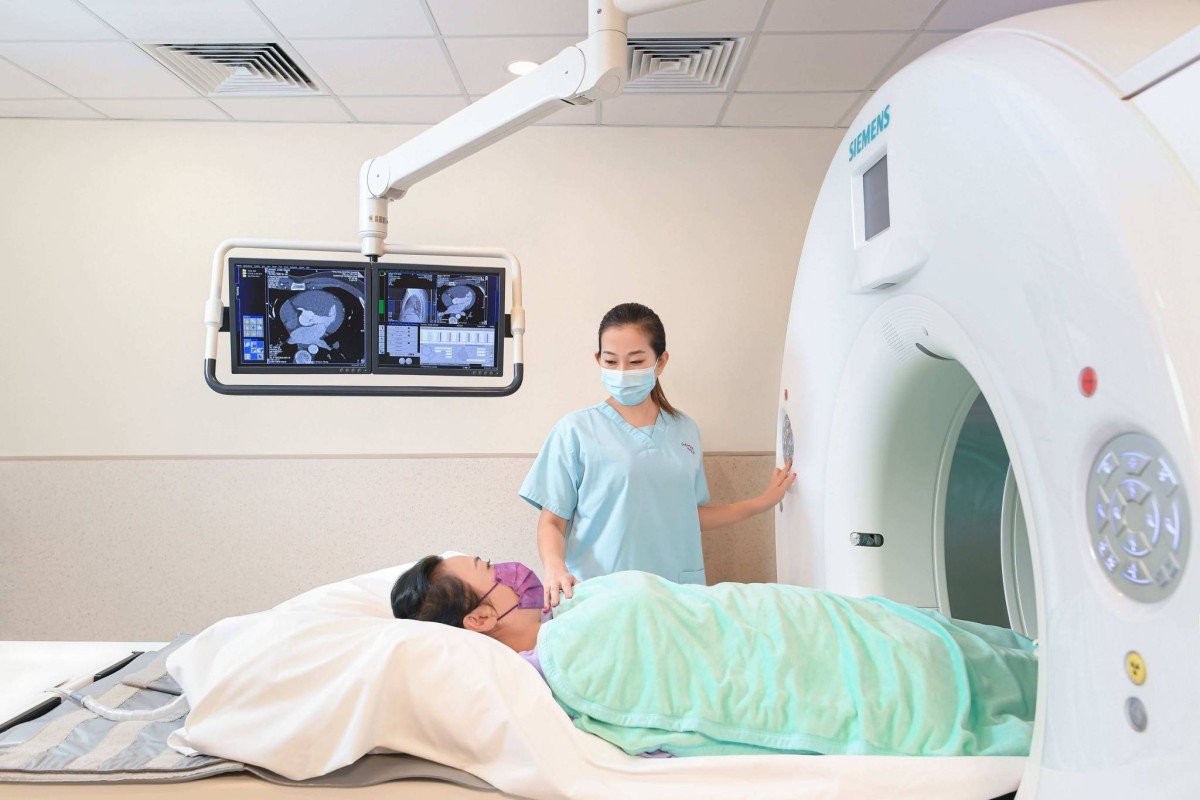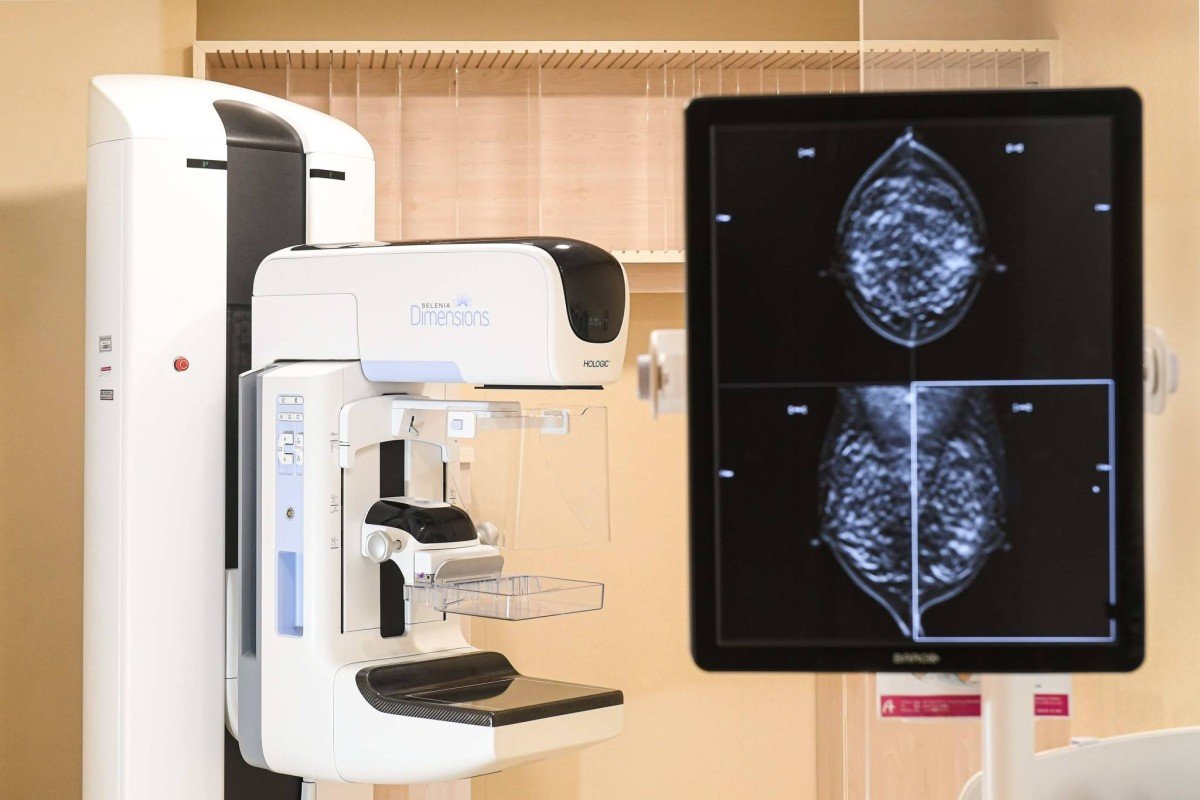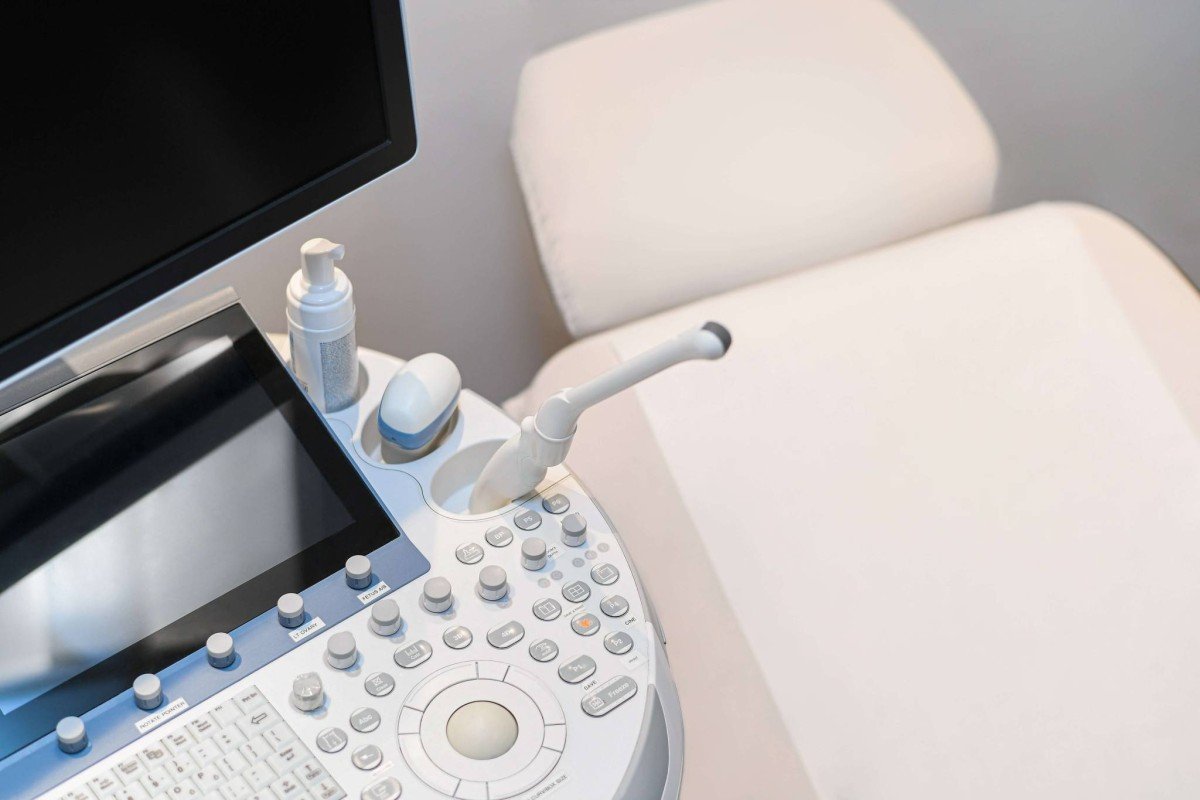 Diagnostic Imaging Department
Diagnostic Imaging Department
Enquiries: 28350515
DIAGNOSTIC IMAGING DEPARTMENT
Items

項目

VIP/Private

Semi-Private

Standard

Out-Patient

HK$

HK$

HK$

HK$

Computed Tomography (CT Scan)

電腦掃描

 

 

 

 

CT brain (without contrast)

腦部(平片)

$4,620

$4,000

$3,050

$2,500

CT brain (W/WO Contrast)

腦部(單用顯影劑)

$8,320

$7,200

$5,490

$4,500

CT Thorax (W/WO Contrast)

胸部(平片及顯影劑)

$11,840

$10,240

$7,800

$6,400

CT Upper Abdomen (W/WO Contrast)

上腹(平片及顯影劑)

$11,470

$9,920

$7,560

$6,200

CT Lumbar Spine

腰椎

$7,950

$6,880

$5,240

$4,300

CT Upper Extremity:

Each Area No Contrast

上肢: 一個部位(平片)

$6,840

$5,920

$4,510

$3,700

CT Lower Extremity:

Each Area No Contrast

下肢: 一個部位(平片)

$6,840

$5,920

$4,510

$3,700
| | | | | | |
| --- | --- | --- | --- | --- | --- |
| Magnetic Resonance Imaging (MRI) | 磁力共振 | | | | |
| MR Brain (Without Contrast) | 腦掃描(平片) | $12,020 | $10,400 | $7,930 | $6,500 |
| MR Brain (W/WO Contrast) | 腦掃描(平片及顯影劑) | $17,760 | $15,360 | $11,710 | $9,600 |
| MR Liver (With Contrast) | 肝臟掃描(平片及顯影劑) | $19,980 | $17,280 | $13,170 | $10,800 |
| MR Pelvis (With Contrast) | 盆骨腔器官掃描(平片及顯影劑) | $19,980 | $17,280 | $13,170 | $10,800 |
| MR Lumbar Spine (Without Contrast) | 腰椎(平片) | $11,840 | $10,240 | $7,800 | $6,400 |
| MR Extremity (1 Region) (No Contrast) | 上或下支掃描(平片) | $11,840 | $10,240 | $7,800 | $6,400 |
| | | | | | |
| --- | --- | --- | --- | --- | --- |
| Radionuclide & Molecular Imaging | 放射同位素診斷 | | | | |
| NM Bone Scan | 骨骼掃描 | $13,500 | $11,680 | $9,340 | $7,300 |
| NM Myocardial Perfusion Scan (Rx Stress) | 心肌灌注雙核素掃描- 藥物輔助 | $21,460 | $18,560 | $14,840 | $11,600 |
| | | | | | |
| --- | --- | --- | --- | --- | --- |
| X-Ray | X光 |   |   |   |   |
| XR Skull - Single Lateral view | 頭顱 -側位 | $660 | $570 | $500 | $360 |
| XR Chest - Single view (Routine) | 胸部 (1像) | $680 | $590 | $510 | $370 |
| XR Mammogram | 乳房造影 (雙側) | $2,750 | $2,380 | $2,080 | $1,490 |
| XR KUB (Routine) - Single view | 泌尿系統平片 | $720 | $620 | $540 | $390 |
| XR Cervical Spine - AP & Lat | 頸椎 (正位及側位) -2像 | $1,270 | $1,100 | $960 | $690 |
| XR LS Spine - AP & Lat (routine) | 腰椎 (2像) | $1,270 | $1,100 | $960 | $690 |
| XR Extremities - Two views | 上肢或下肢 -2像 | $1,050 | $910 | $790 | $570 |
| XR Barium Meal | 胃及十二指腸鋇餐造影 | $3,330 | $2,880 | $2,300 | $1,800 |
| XR Barium Enema | 大腸鋇劑灌腸造影 | $5,920 | $5,120 | $4,090 | $3,200 |
Ultrasound (US)

超聲波

 

 

 

 

US Thyroid

甲狀腺

$2,860

$2,480

$1,890

$1,550

US Upp Abd:

GB, Liver ,Kid ,Pancreas ,Spleen

上腹部(肝、膽、胰、脾)

$4,810

$4,160

$3,170

$2,600

US Pelvis

婦科

$2,860

$2,480

$1,890

$1,550
| | | | | | |
| --- | --- | --- | --- | --- | --- |
| PET-CT | 正電子及電腦雙融掃描 |   |   |   |   |
| PET / CT Whole Body Trunk Survey | 全身正電子及電腦掃描雙融掃描 | $27,400 | $17,680 | $13,600 | $13,600 |
| PET / CT Whole Body Trunk Survey (+C) | 全身正電子及電腦掃描雙融掃描 (CK) | $34,450 | $22,230 | $17,100 | $17,100 |
Room Type

VIP or Private: Single

Semi-Private: Single or 2 Beds

Standard Ward: 3 or 5 Beds
Remarks:
The above prices are for your reference. There may be further details that are not included here. Please re-confirm the prices with our staff prior to receiving treatments or examinations.

Charges will be adjusted for urgent care service and services provided during non-office and non-clinic hours.

Prices and product information are subject to change without prior notice. In the case of dispute, Hong Kong Adventist Hospital – Stubbs Road reserves the right to make all final decisions.

Effective Date

:

2023/1/1

(

Subject to the latest version

)