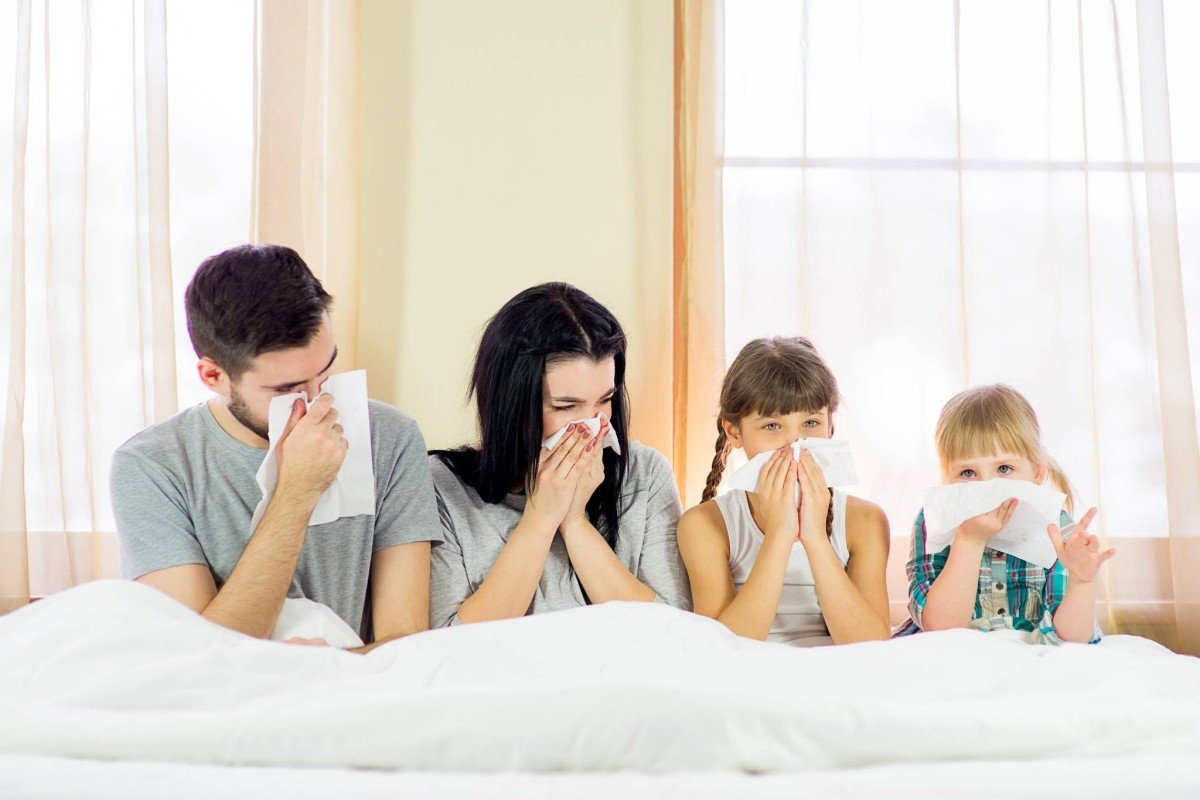 Both the common cold and influenza are upper respiratory illnesses. Though their symptoms are similar, they are caused by different viruses.
Put simply, the common cold can be caused by over 200 different viruses, such as rhinoviruses, parainfluenza viruses, and seasonal coronaviruses. Symptoms are relatively mild and immunization is not needed. On the other hand, influenza is caused by influenza viruses and is contagious. As symptoms can be more severe, vaccination is recommended.
Symptoms of the common cold and influenza are similar, and can include: fever, sore throat, cough, sneezing, runny nose, muscle and joint pain, fatigue, loss of taste/smell, etc. However, influenza is generally more aggressive and symptoms may be more severe. Patients may suffer from body aches and children may even experience diarrhea and vomiting. While most cases of the common cold do not lead to serious health problems, influenza may bring about worrying complications such as pneumonia, encephalitis, and myocarditis. Patients may even be hospitalized and require a ventilator.
Medication for relief of symptoms
Medication for relief of symptoms
There is no specific treatment for the common cold and influenza. Depending on the patient's symptoms, a doctor may prescribe various medications to target and alleviate those symptoms. Many people assume antibiotics are needed for the common cold and influenza, but as both diseases are caused by viruses, antibiotics are not a useful form of treatment, unless the doctor also suspects a bacterial infection.
Medications mainly help to relieve symptoms. Paracetamol, for example, reduces fever and relieves pain, while decongestants or nasal sprays help alleviate nasal congestion. Lozenges may be taken for sore throat, and steam inhalation may help soothe the airways. Patients should also drink plenty of water to thin out mucus, keep themselves warm, and eat light, nutritious foods.
Elderly individuals, children, and those with chronic heart disease or respiratory diseases are at a higher risk of developing severe complications or death should they become infected. The annual flu vaccine is recommended as a preventive measure. Should you have any questions, seek medical advice from a doctor.