Father's Day Limited Time Offer - Men's Health Examination
The Men's Health Examination highlights include:
Transrectal Ultrasound of the Prostate
Renal Function Test
Uroflow Test
Other items
Personalized recommendation(s) by our specialist etc
To make an appointment (852) 3651 8789 cohealth@hkah.org.hk
Managed by a Designated Hospital Specialist
Terms & Conditions apply.
Men's Health Package Terms and Conditions:
To enjoy this offer, please call (852) 3651 8789 to make a telephone reservation to our Health Assessment Center within the promotion period.
For details of the Men's Health Package, Please click here, or call (852) 3651 8789 for further information.
Hong Kong Adventist Hospital – Stubbs Road reserves the right to make alterations to the price list and the services offered without prior notice.
General Terms and Conditions:
The promotion period is valid from June 13 until August 31, 2022.
This offer is not transferable, and cannot be redeemed or exchanged for cash, other products or services. It cannot be used in conjunction with other promotional offers or discounts by Hong Kong Adventist Hospital – Stubbs Road (Hospital).
The Hospital reserves the right to suspend, revise or terminate this promotion and the above related offer at any time and to amend the terms and conditions thereof from time to time without prior notice.
In the case of dispute, the decision of the Hospital shall be final.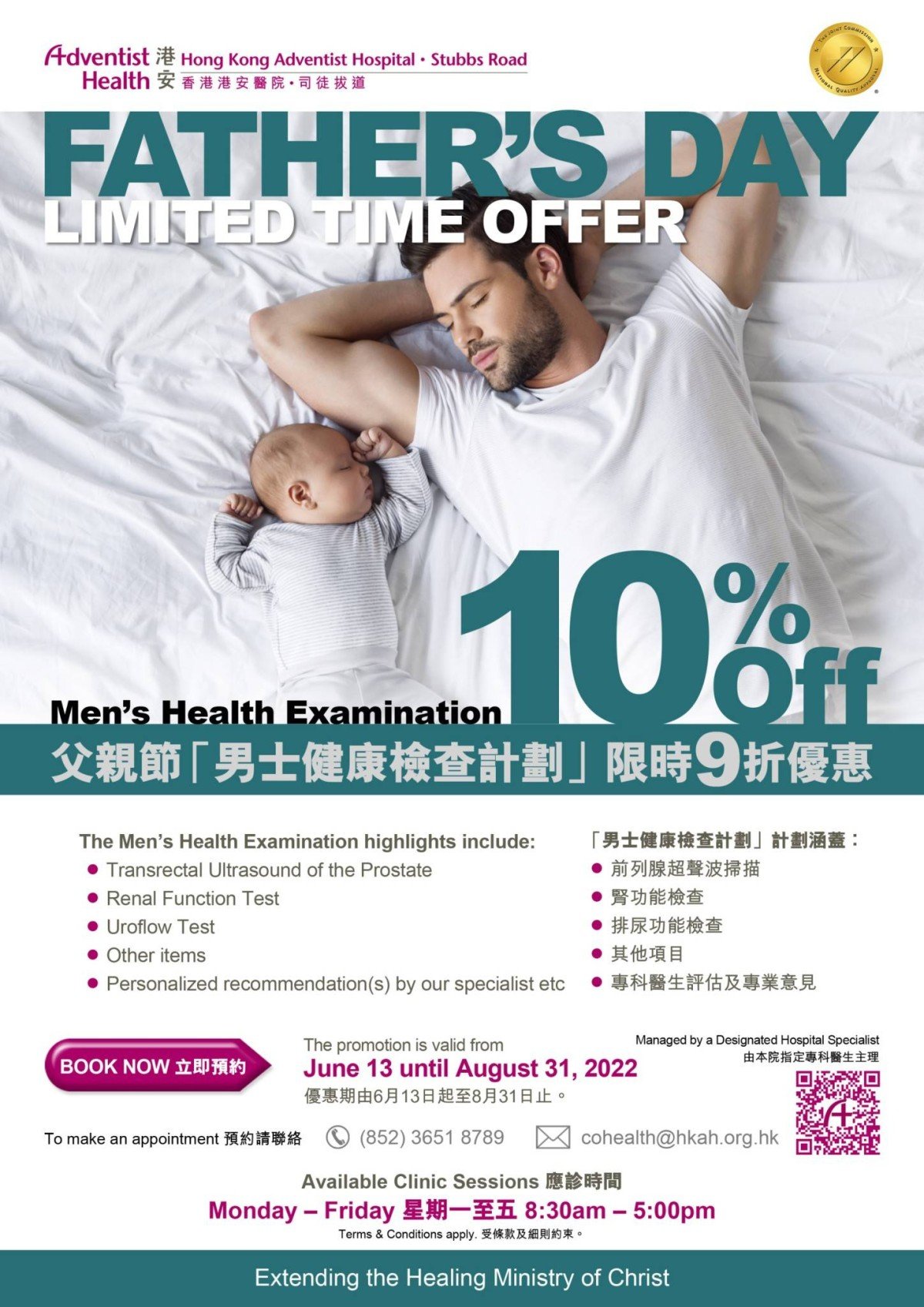 View Details Here