The urology team at Hong Kong Adventist Hospital – Stubbs Road comprises experienced Urologists and friendly, attentive nurses. Through professional examinations and assessments, our doctors are committed to providing our patients with the best treatment supported by technologically advanced medical equipment.
Minimally invasive surgeries involve small incisions to minimize trauma to the body, while compassionate care from medical staff help promote a speedier recovery.
One-stop services: from screening and lab tests to diagnosis and treatment, our comprehensive suite of services facilitate early detection and intervention of various urologic diseases
Professional medical team: our specialists are highly experienced in performing minimally invasive surgeries to treat a wide variety of urologic conditions
Advanced minimally invasive treatments: includes prostate cancer surgery using the da Vinci robotic surgical system, water vapor therapy for treatment of benign prostatic hyperplasia (BPH), extracorporeal shock wave lithotripsy for urinary stones, etc.
Dedicated men's health services: targets reproductive system and sexual health issues
Conditions and Treatment
Urinary Conditions

Difficulty urinating
Urinary incontinence
Overactive bladder syndrome
Hematuria (blood in the urine)
Lower urinary tract symptoms
Urinary stones
Prostate problems (such as benign prostatic hyperplasia)
Urinary infection
Chronic prostatitis

Cancer

Prostate cancer
Kidney cancer
Bladder cancer
Testicular cancer
Penile cancer

Female Urologic Conditions

Urinary incontinence
Urinary tract infection
Urinary stones (kidney stones)
Common Surgeries and Assessments
Urine Tests


Bladder volume assessment
Uroflowmetry
Urodynamic studies

Examinations

Flexible cystoscopy
Ureteroscopy
Cystoscopy
Prostate biopsy
MRI/ultrasound fusion prostate biopsy (transrectal and transperineal)
Preliminary assessment of benign prostatic hyperplasia and lower urinary tract symptoms
Male hormone test
Prostate-specific antigen (PSA) test
Prostate health index (PHI) test

Day Surgeries
Minimally Invasive Surgeries

Water vapor therapy (Rezūm)
Prostatic urethral lift (UroLift)
Transurethral resection of the prostate (TURP)
Transurethral resection of bladder tumor
Photoselective vaporization of the prostate
Vaginal sling procedure for female urinary incontinence

Cancer Surgeries

Robotic/laparoscopic prostatectomy
Robotic/laparoscopic radical/partial nephrectomy
Other urologic cancer surgeries

Other Surgeries and Treatments

Endoscopic lithotripsy
Extracorporeal shock wave lithotripsy (ESWL)
Surgical sperm extraction
Scrotal and penile surgery
Hernia repair surgery (open/minimally invasive)
Men's Health Services
Conditions

Erectile dysfunction
Priapism
Redundant prepuce
Male fertility assessment, infertility treatment
Penile disorders or unexplained penile discharge
Penile deformity or curvature (Peyronie's disease)
Premature ejaculation
Scrotal swelling
Urogenital tract injuries

Sexual Dysfunction Examinations and Treatments

Penile ultrasound
Medication recommendations
Vacuum therapy
Intracavernous injection therapy
Extracorporeal shock wave therapy (ESWT) for erectile dysfunction
Penile implant surgery
Treatment for premature ejaculation
Treatment for chronic pelvic pain syndrome
Treatment for Peyronie's disease
Treatment for urinary tract infection
Hormone replacement therapy
Microscopic varicocelectomy
Vasovasostomy
As we always strive to provide a high quality of medical care to patients, our Hospital has introduced a new version of portable ultrasound machine, New Butterfly iQ+, which enables us to provide:
Proper diagnosis with enhanced accura With faster frame rates and high clarity image, it facilitates not only speedy initial assessment and diagnoses but also prompt treatment decisions during Outpatient consultation, thereby receiving a timely treatment.
Point-of-care. With the portability of the ultrasound machine, it can be easily moved between rooms instead of having to relocate the patient.
Greater patient engagement. With the real-time ultrasound imaging, doctors can foster the communication through showing the real-time diagnosis with patients. Patient can also view the image together with a tablet device.
Safe way for diagnosis. Ultrasound allows for rapid, cost-effective, non-invasive and dynamic evaluation of kidneys, ureters and bladder. It is also commonly use in whole bladder 3D scanning, treating as a diagnostic aid to identify urological disorder.
Urologists
Anesthesiologists
Radiographers
Out-patient nurses
Operating room nurses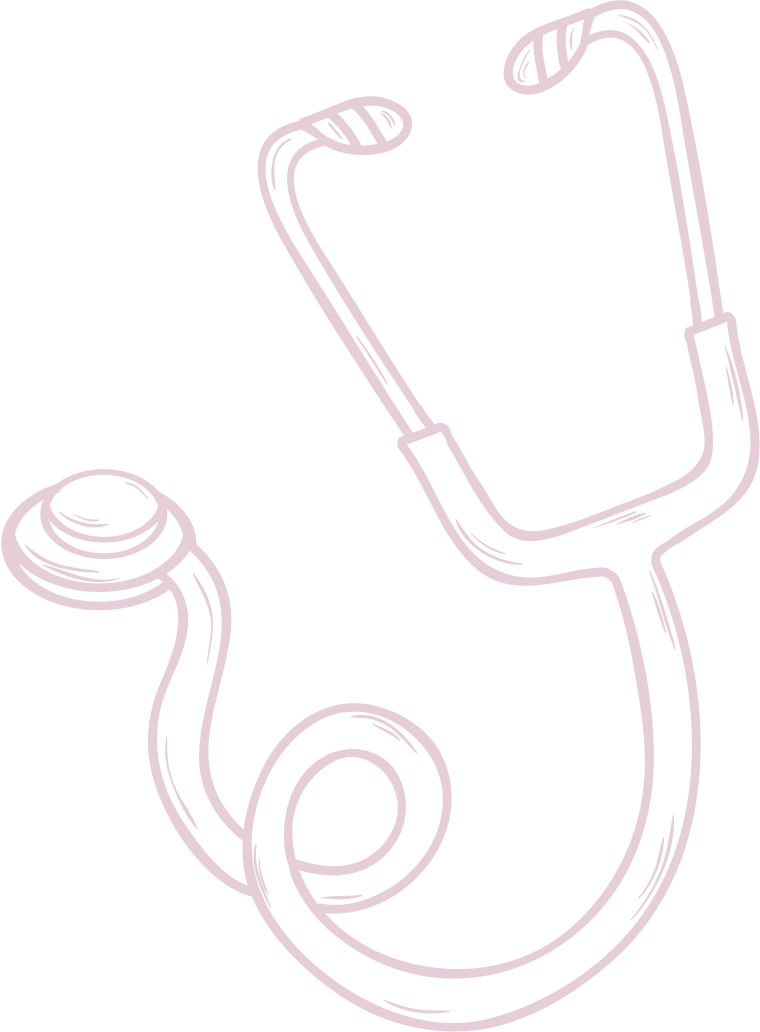 Out Patient Consultation Fee
Out-Patient Services Consultation Charges
Out-Patient Services Consultation Charges
24-Hour Urgent Care Service Urgent Care Consultation Fee $1,000
Beginning October 1, 2021, for all special clinic bookings, the Hospital will charge the patients a "facility fee" of HK$500 per 30 minutes session for regular consultation and a HK$1,500 "facility charge – procedure" for consultation / treatment requiring special equipment.
Specialties & Services

專科及服務

Consultation Fee (HK$)

診症收費 (港幣)

General Practice / Family Medicine

全科 / 家庭醫學

450

Cardio-Thoracic Surgery

心臟外科

1,200 -- 1,500

Cardiology

心臟科

1,200 – 1,500

Clinical Oncology

臨床腫瘤科

800 – 2,000

Dermatology & Venereology

皮膚科

2,000

Emergency Medicine / Intensive Care

急症科 / 危重病學

800 – 1,000

Endocrinology, Diabetes & Metabolism

內分泌及糖尿科

1,200 – 2,000

Gastroenterology & Hepatology

腸胃肝臟科

1,000 – 1,500

General Surgery

General Surgery / Hemorrhoid

General Surgery / Liver

General Surgery / Minimally Intensive

General Surgery / Vascular Surgery

外科

外科 / 痔瘡

外科 / 肝臟

外科 / 微創

外科 / 血管

800 – 1,500

General Surgery / Breast Surgery

外科 / 乳病外科

1,000 – 2,000

Hematology & Hematological Oncology

血液及血液腫瘤科

500 – 1,500

Infectious Disease

感染及傳染病科

1,200 – 1,500

Internal Medicine / Geriatric Medicine

內科 / 老人科

1,000 – 2,000

Lifestyle Medicine Clinic / General Practice

養生醫學診所 / 全科

700 – 1,400

Nephrology

腎病科

1,000 – 1,500

Neurology

腦神經科

1,200 – 1,500

Neurosurgery

Neurosurgery / Minimally Invasive Spine Surgery (MISS)

神經外科

神經外科 / 脊椎微創手術中心

1,500 – 2,000

Obstetrics & Gynecology

Obstetrics & Gynecology / Maternal & Fetal Medicine

婦產科

婦產科 / 母胎醫學科

800 – 1,500

Ophthalmology

眼科

1,500 – 2,000

Orthopedics & Traumatology

Orthopedics & Traumatology / Pediatric & Scoliosis Orthopedic Surgery

骨科

骨科 / 兒童骨科

1,000 – 1,700

Otorhinolaryngology

耳鼻喉科

1,200 – 1,500

Pediatric Surgery

小兒外科

1,000 – 1,500

Pediatrics

兒科

800 – 1,000

Plastic Surgery / Head & Neck

整形外科 / 頭頸科

1,000 – 1,500

Play Therapy

遊戲治療

1,500 – 1,800

Clinical Psychology

臨床心理學

2,800

Psychiatry

精神科

2,000 – 3,500

Respiratory Medicine

Respiratory Medicine / Allergy, Asthma, Sleep Apnea

呼吸系統科

呼吸系統科 / 敏感、哮喘科、睡眠治療

1,200 – 1,800

Rheumatology

風濕病科

1,200 – 1,800

Urology

泌尿外科

1,200 – 1,800
Remarks:
The above charges refer to consultation fees only and exclude fees for minor procedures, medication, laboratory services, etc. Details on ancillary charges are available at our Out-Patient Cashier.
The above charges are for reference only. Actual charges are subject to the attending doctor and therapist's discretion and depend on the patient's condition.

Effective Date

:2023/8/1

(

Subject to the latest version

)
Urology Out-Patient & Surgical Packages
Urology Out-Patient & Surgical Packages
Sunday - Thursday
09:00 - 20:30
Friday
09:00 - 16:30
Saturday and Hospital Holiday
Closed