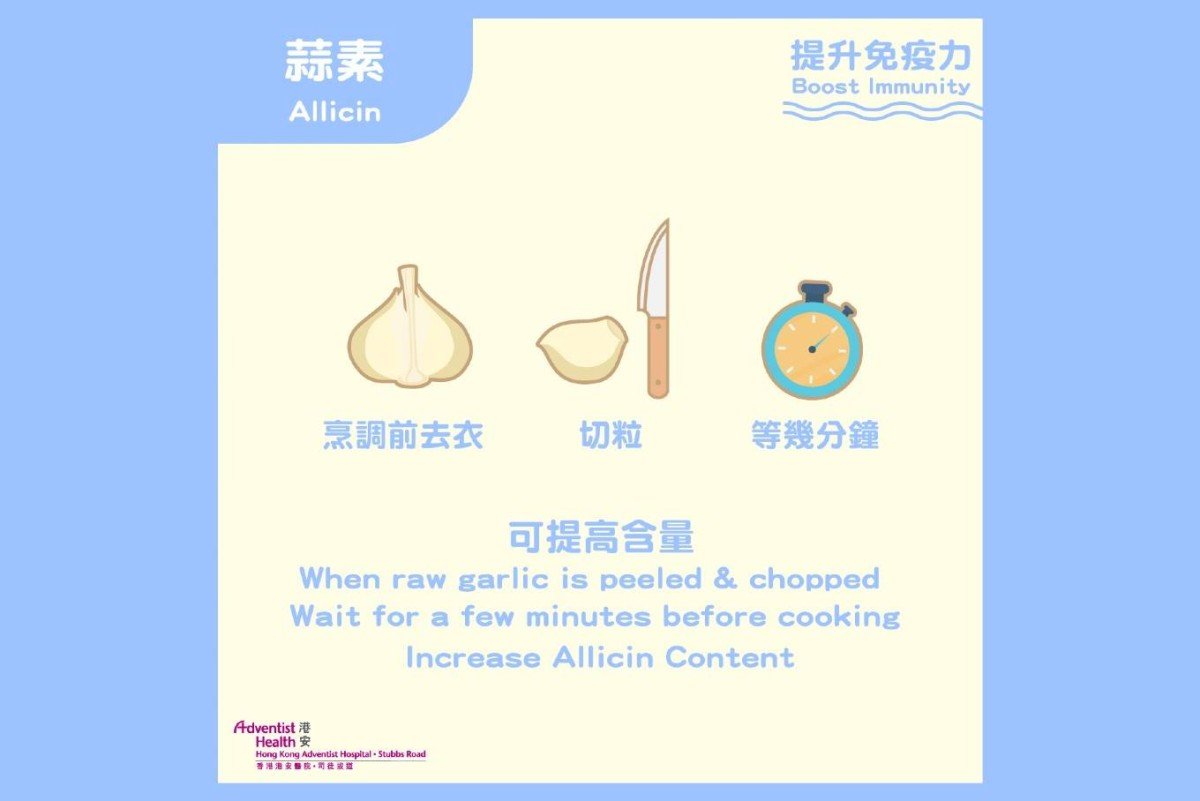 [Boost Immunity with Allicin]
Immunity is our body's natural defence mechanism, providing protection against bacteria, virus, and fungus. To improve our immunity, a balanced diet packed with nutrients is what we need. Today we'll talk about a micronutrient that is a powerful natural antibiotic - Allicin!
Allicin helps to:
Kill or inhibit the growth of bacteria and fungus,
Stabilise blood sugar level,
Lower lipid level so as to delay the onset of atherosclerosis.
Follow the tip in the picture to increase Allicin content in garlic next time you cook!
**Despite its huge benefits, excessive intake of Allicin can be harmful. Neither too much or too little is good for health. Be sure to only consume the right amount for each meal.
For questions, or tailored dietetic appointment, call: 3651 8626