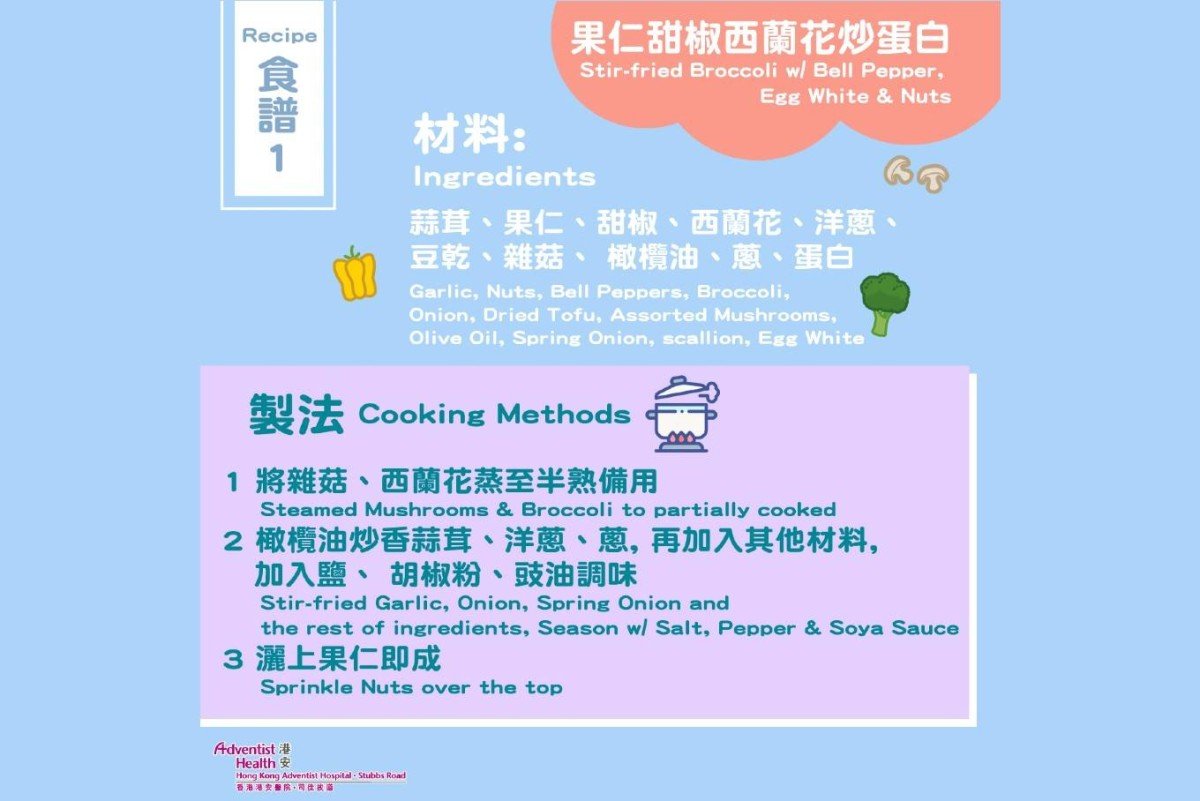 [Boost Immunity with Home Cooking - Recepi 1]
Immunity is our body's natural defence mechanism, providing protection against bacteria, virus, and fungus. To improve our immunity, a balanced diet packed with nutrients is what we need.
Today we'll talk about broccoli, one of the world's healthiest vegetables. This superfood is loaded with fibre, antioxidants, vitamins, and minerals. Cook it in the simplest way possible – with minimal amount of condiments such as oil and salt – and a delicious and healthy dish will be ready in no time at all!
For questions, or tailored dietetic appointment, call: 3651 8626