Our professional Japanese team will help you:
Make an appointment for COVID-19 testing
Prepare a PCR test certificate that meets Japan's entry requirements
Answer enquiries about the PCR test certificate
COVID-19 Testing for Travel to Japan (Medical consultation is optional and available for a fee.)
Deep Throat Saliva PCR Test (DTS) HK$1,000
Nasopharyngeal Swab PCR Test (NPS) HK$1,500
Note: The pre-entry test is not required for traveler who can obtain valid COVID-19 vaccination certificate with 3 doses of specific vaccines. For information on Japan's latest pre-entry testing requirements, please refer to the following websites:
*This is a dedicated hotline for our "COVID-19 Testing for Travel to Japan" service only. For general COVID-19 PCR testing, please make an appointment via our website or the HKAH mobile app.
In case of dispute, the decision of Hong Kong Adventist Hospital – Stubbs Road shall be final.
Effective Date: 2022/7/19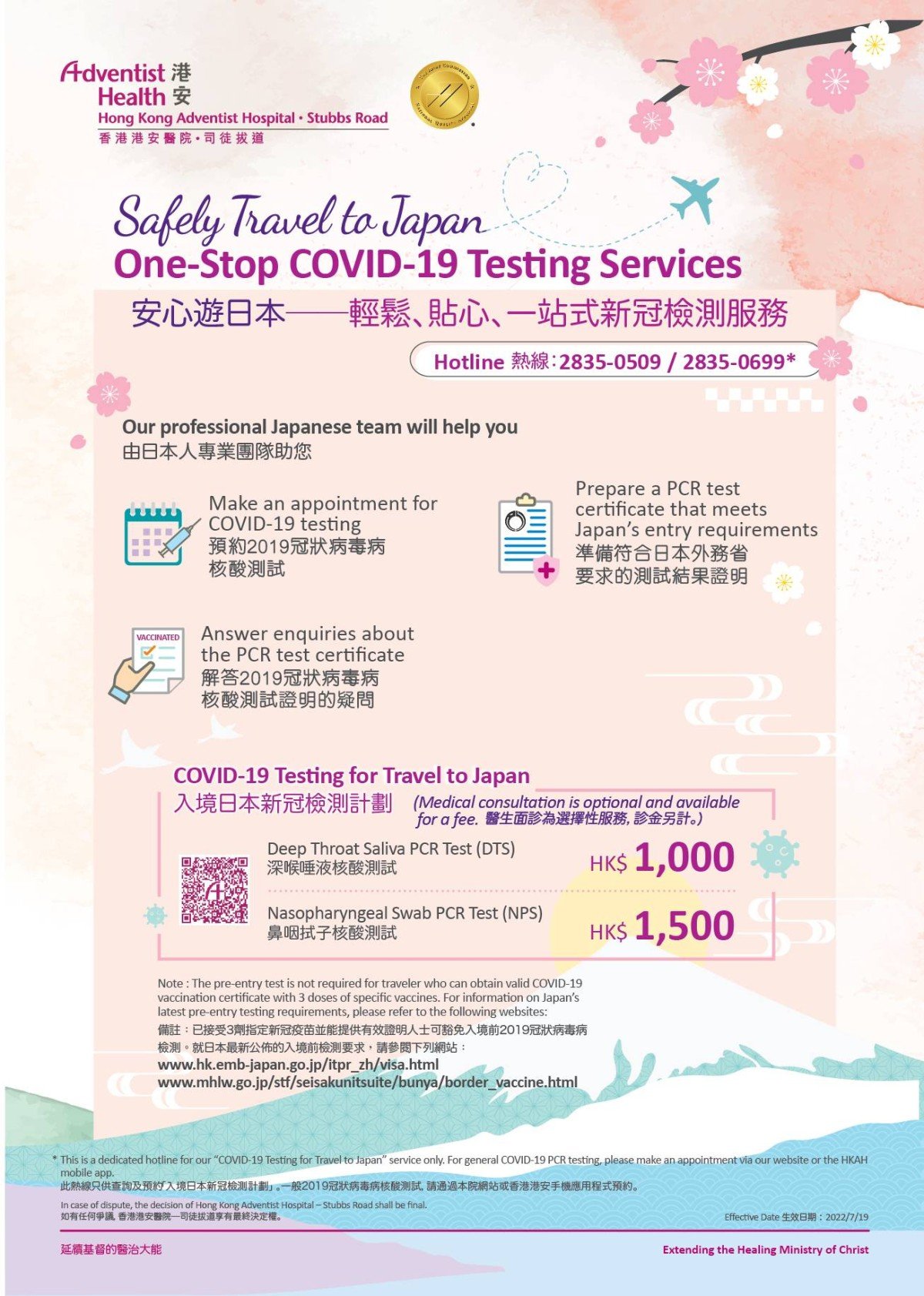 詳細はこちら