Screening Heart - Cardiac Assessment Package Limited Time Offer 20% off
Discounted Price $3,900 (Original Price $4,835)
Cardiopulmonary Function Assessment: Includes Exercise Stress Test (treadmill test), Electrocardiogram (ECG)
Managed by Hospital Designated Specialists
Booking & Enquiries
(852)3651 8789 , cohealth@hkah.org.hk
Terms and Conditions
This offer is valid during the promotional period. The promotion period is from 1 April-30 September 2022.
This offer cannot be used in conjunction with other promotional offers.
To access the offer, appointment is required in advanced.
Hong Kong Adventist Hospital – Stubbs Road reserves the right to amend or change details of the above information without prior notice.
In the case of dispute, the decision of the Hospital shall be final.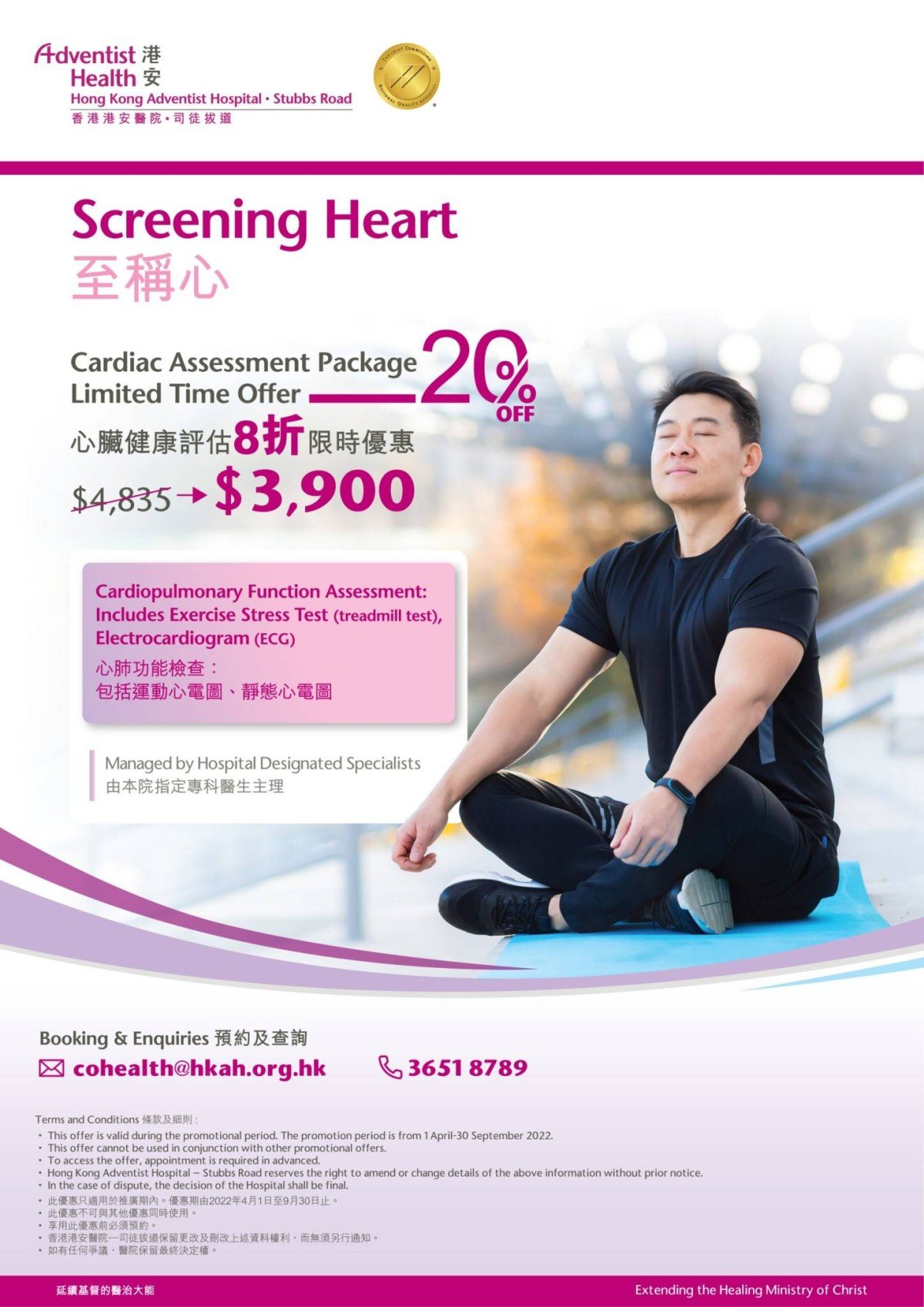 詳細はこちら