UnionPay Credit Card Holders – Enjoy up to 10% saving on "Healthy Heart Package" and up to 19% saving on "Screening Heart Package". Call 3651 8789 for further details.
Male / Female

Screening Heart

至稱心

Original Price: $4,835

Discounted Price: $3,900

Healthy Heart

至健心

Original Price: $7,000

Discounted Price: $6,300
Cardiac Assessment includes the following tests:
Consultation by Specialist
Electrocardiogram (ECG)
Exercise Stress Test (Running Treadmill)
Complete Blood Count
Lipid Profile
Renal Function
Cardholders are required to settle payment with the corresponding entitled cards in order to enjoy the offers. The offer is subject to the relevant terms and conditions, please contact Health Assessment Center for more details.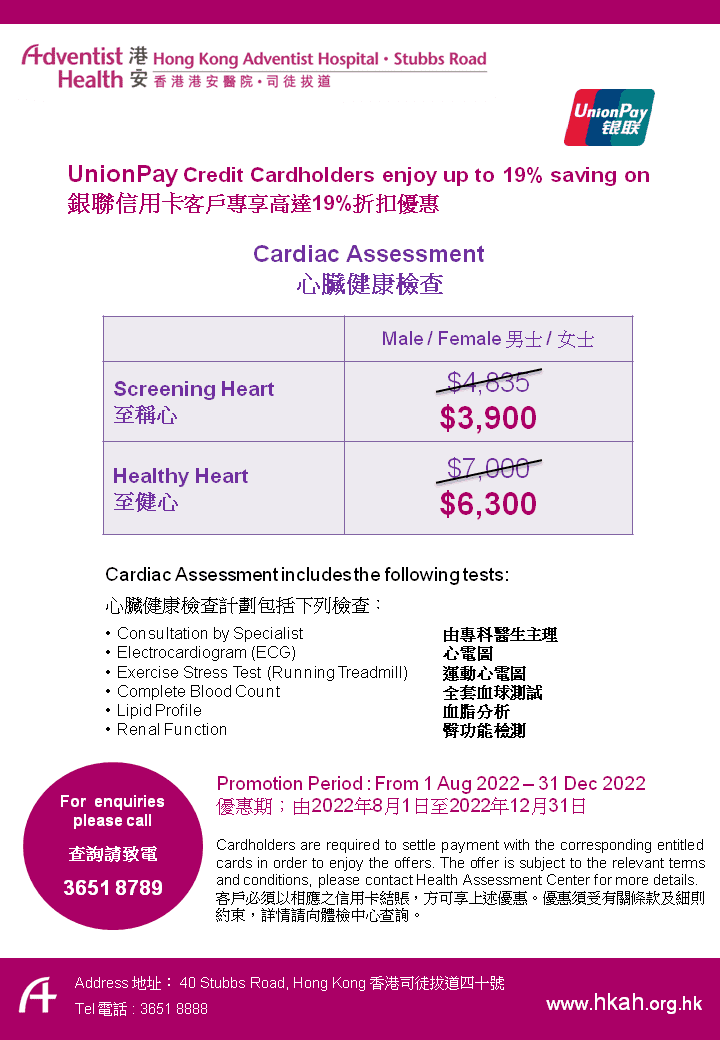 詳細はこちら