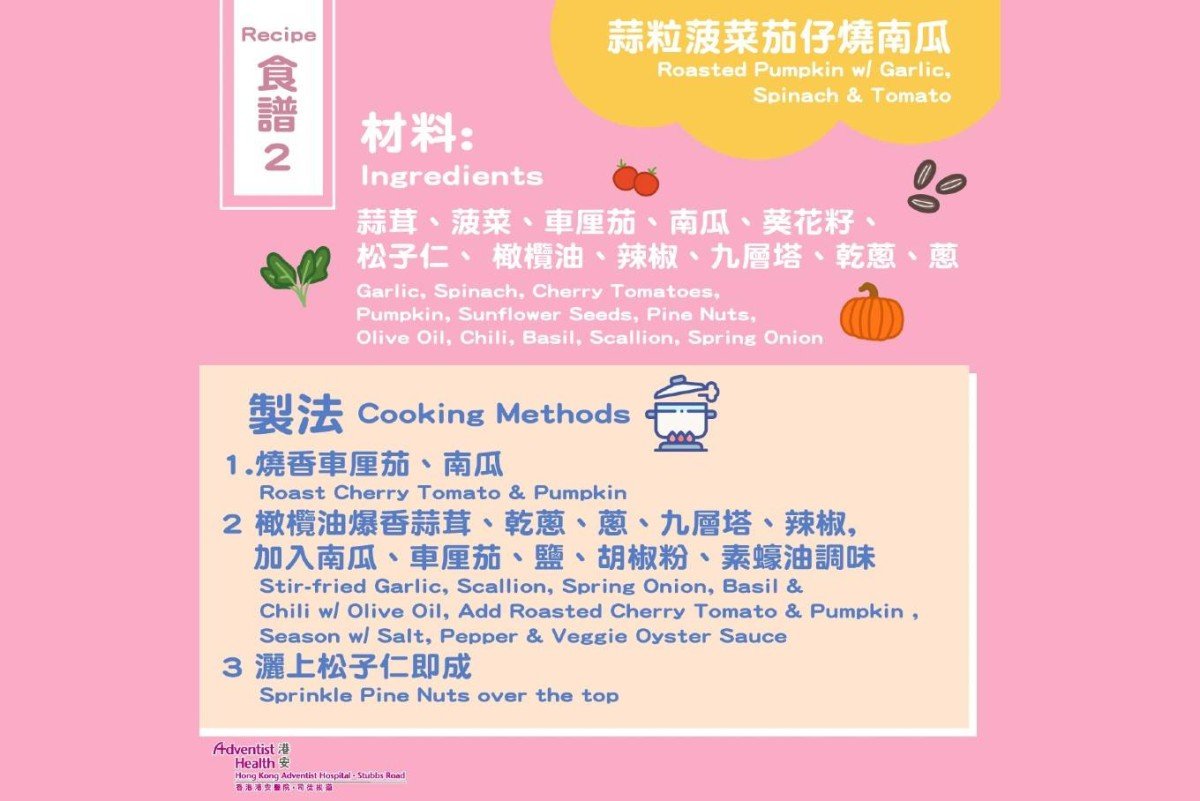 [Boost Immunity with Home Cooking - Recepi 2]
Immunity is our body's natural defence mechanism, providing protection against bacteria, virus, and fungus. To improve our immunity, a balanced diet packed with nutrients is what we need.
Pumpkins, spinach, and cherry tomatoes are loaded with different kinds of nutrients. Frequent consumption can help enhance immunity and lower the chance of catching a cold.
Follow our simple recipe to make an easy, delicious, and healthy dish!
For questions, or tailored dietetic appointment, call: 3651 8626