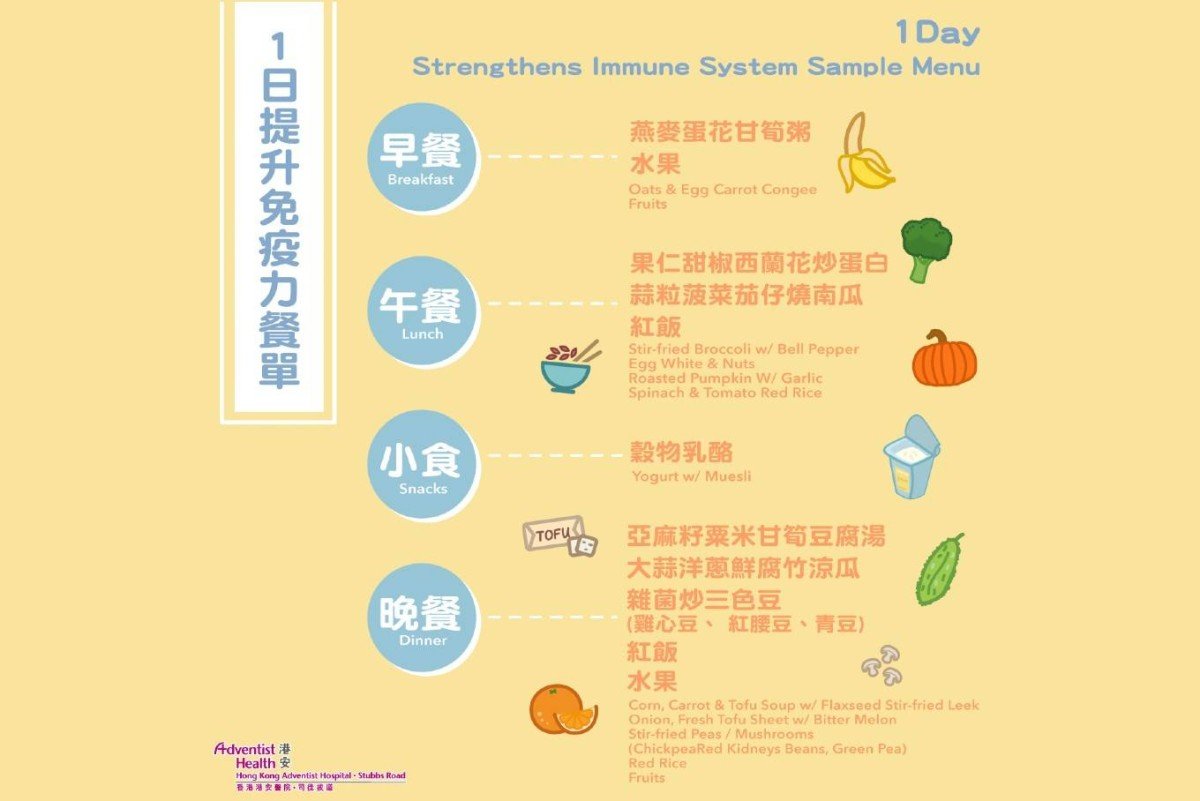 [Boost Immunity with Our Balanced Diet Menu]
Immunity is our body's natural defence mechanism, providing protection against bacteria, virus, and fungus. To improve our immunity, a balanced diet packed with nutrients is what we need.
Our registered dietician has designed a one-day menu that takes care of our daily nutrient needs. During this outbreak, eating nutritious foods is one of the ways to stay healthy!
For questions, or tailored dietetic appointment, call: 3651 8626