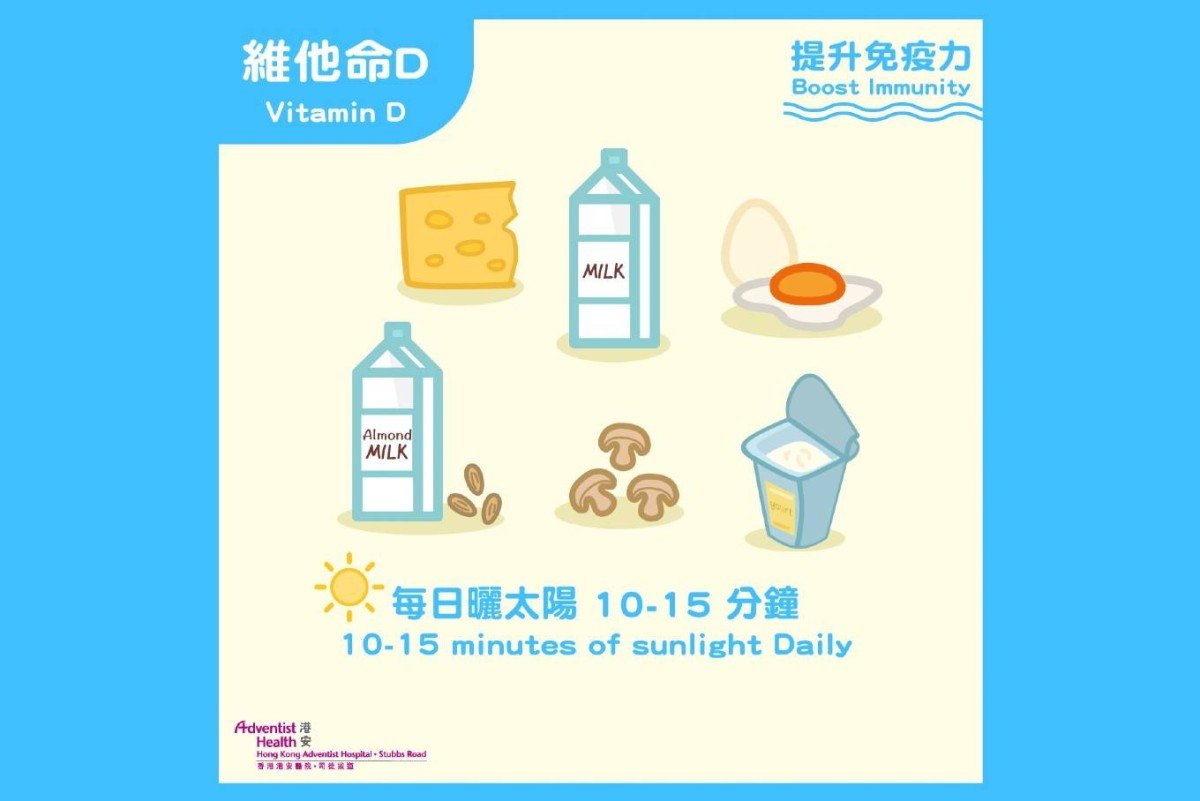 [ Boost Immunity with Vitamin D ]
Immunity is our body's natural defence mechanism, providing protection against bacteria, virus, and fungus. To improve our immunity, a balanced diet packed with nutrients is what we need. Today, we will talk about vitamin D.
Vitamin D helps to:
Improve calcium absorption
Regulate cell growth, nerve functions, and immune system. It also helps reduce our body's inflammatory response.
Eat these pictured foods to get the required daily dose!
Despite its huge benefits, excessive intake of vitamin D can be harmful; too much or too little is not good for health. For questions, or tailored dietetic appointment, call: 3651 8626